(Basics) Import Drawing
The drawing of part design is a must for laser cutting, the first thing to start a cutting is to import drawing of the parts you are going to fabricate. To do so, you can import existing file
of part design or create parts in CypCut.
Supported File Format
Supported external file formats are DXF, AI, PLT, Gerber and part of the NC code created by Master Cam, Type3 etc.
Special file formats are *.lxd/*.lxds (CypCut toolpath file), *.nrp/*.nrp2 (CypNest nesting package, supported by CypCut 712.6 and above).
Import or Create Parts
By File > Import, you can keep adding in more than one part file on the drawing board to edit and modify parts graphic.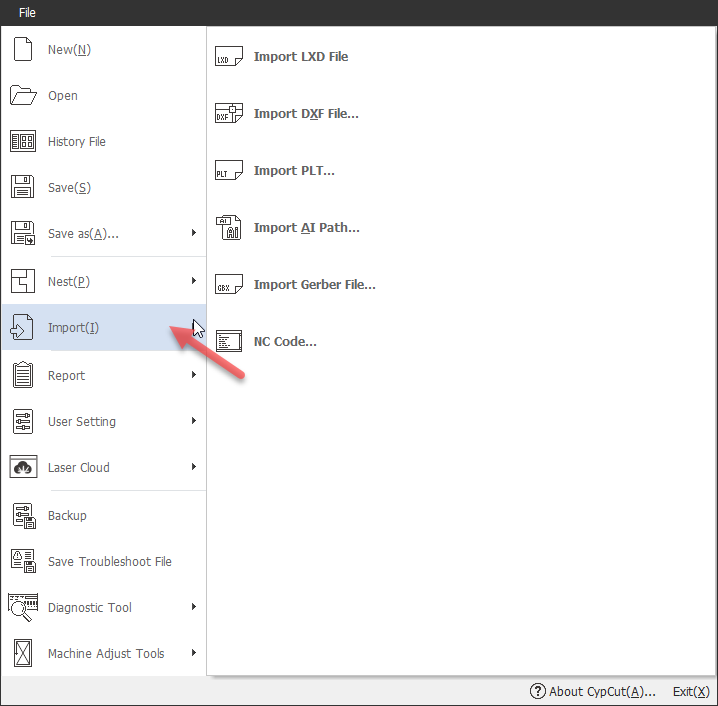 2. By File > Open, it will close current file and open a new one. You can select from recent file list.
       3. From History File, you can search from history file by key words more freely.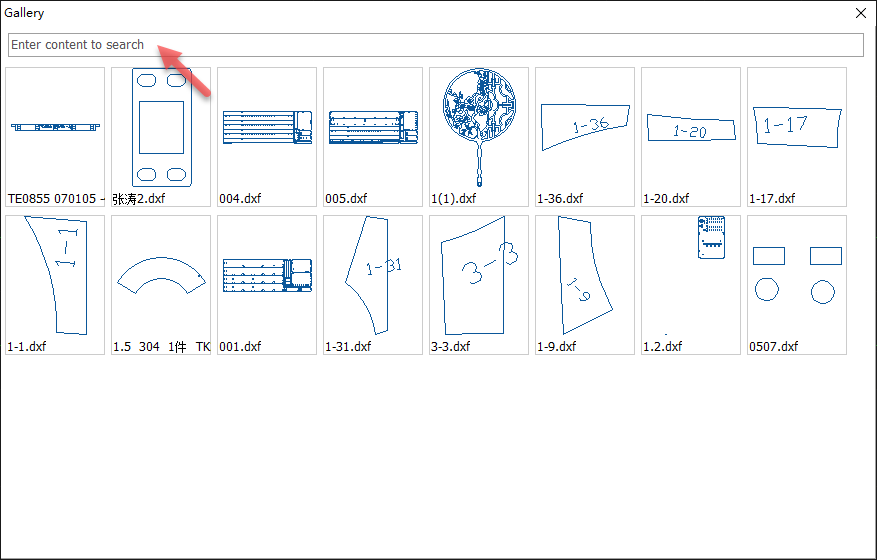 4. You can create part with standard shape in CypCut.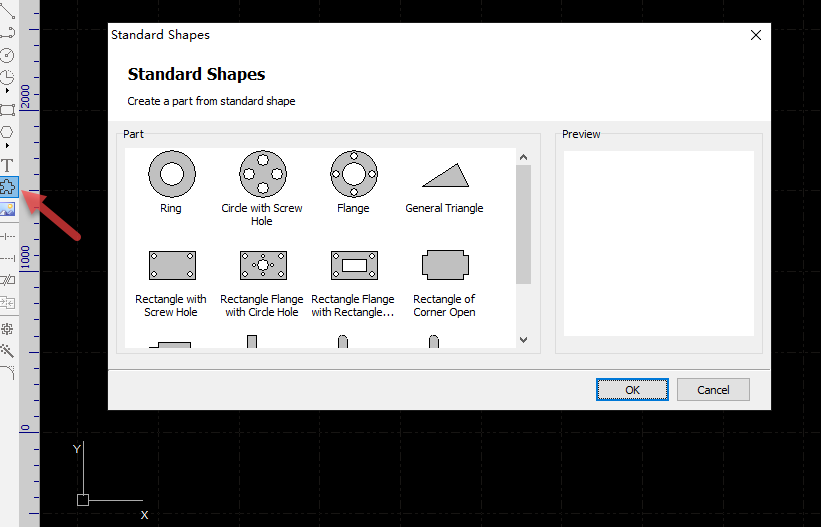 5. You can also use CAD tools in top Menu > Draw Tab > CAD tools group to design and modify part drawing. 

Related Articles