(Basics) Machining Precheck
You have to do some precheck to confirm machine in good working status before click 'Start' button. CNC machining is extensible yet involves complex process. What position
on workpiece will start production?  If the cutting will  exceed the workpiece area? Be aware of these issues and get clear answers ahead of cutting task will ensure a smooth cutting
work. CypCut provides below options to precheck machining.
Check Machine Status
After start up machine, manually turn on/off laser, gas and guide beam, or jog/step motion axes to confirm machine in good working status. You can do this step by software button or
WKB hand-held box.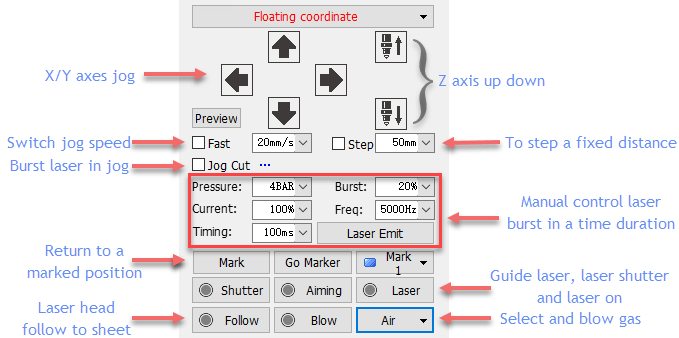 Preview on Drawing Board
The position change of graphic on drawing board will result in machine bed in production. Click

on control panel will refresh and display the relative position between laser head,
workpiece and machine travel range.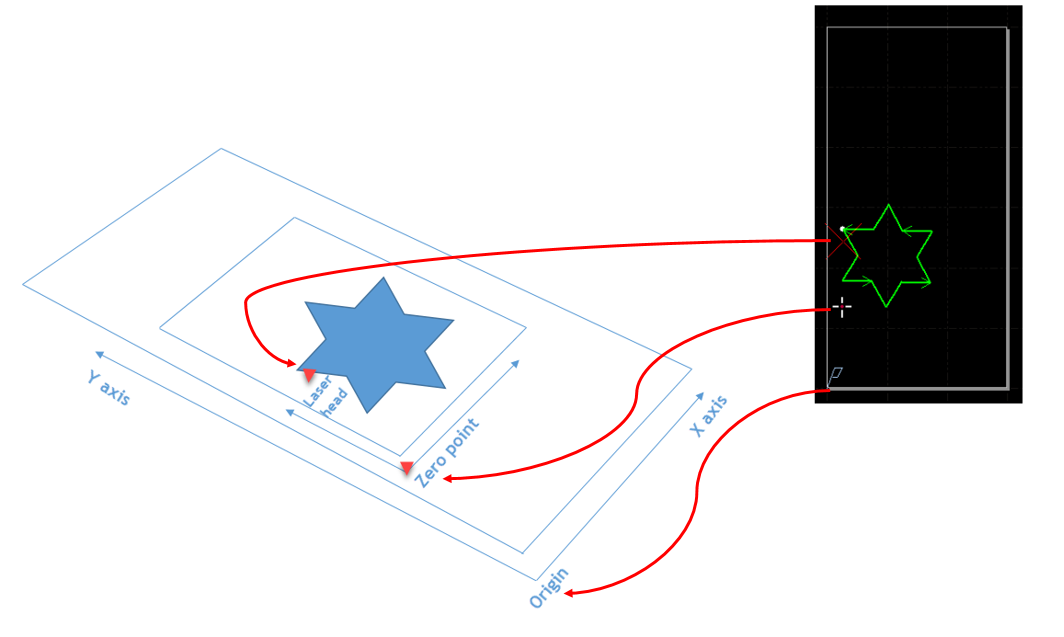 Cutting Area on Machine Bed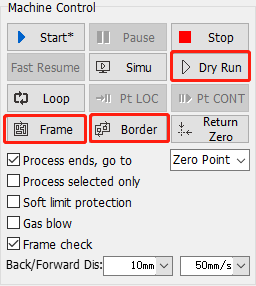 Frame is to check square border of part drawing to be cut. Machine will frame (dry run) the cutting zone on machine bed.
Border is to check along the outmost contour of the cutting area. The border contour is editable.
Dry Run is to travel along the toolpath not cutting it with gas, laser and PLC process all disabled.

Related Articles