(Basics) Optimize Drawing
CypCut will automatically optimize drawing errors like duplicates, invisible lines and shapes by preset features and tolerance. You can also manually modify the drawing via CAD tools
and optimization options in CypCut.
Auto Optimization
CypCut will optimize the imported drawing automatically. The features to be optimized are optional in user configuration. Click File tab > User Setting > User Configuration will open
below dialog box, in which you can select the drawing features you want to optimize and setup the precision and tolerance.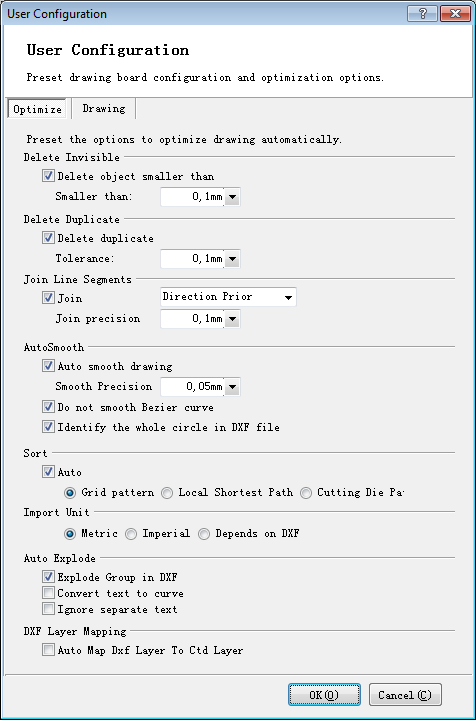 The default optimization tolerance and precision are of conservative value, which work for most of the conditions. In some extreme scenario, for example the wanted graphic and
line segments too small within 'delete invisible' size range and be deleted, in this case you can adjust 'delete invisible' value larger and import drawing again to make it fully
imported in.
Tip: if you find imported drawing missing lines, please check the 'delete invisible' setting and adjust the value.
Optimization Options
You can also select in Home > Optimize drop-down list to execute one of the optimization options as needed.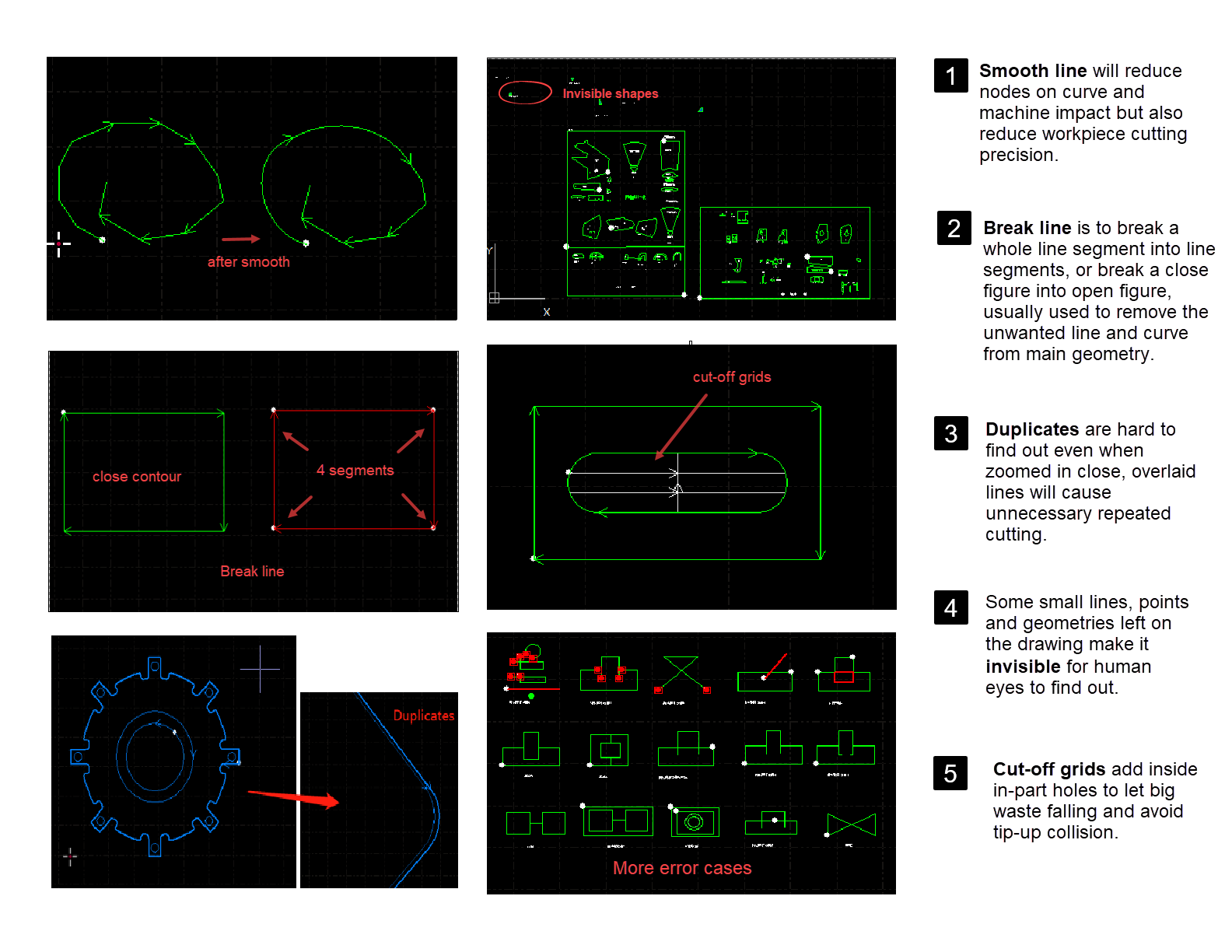 In CypCut > Draw > CAD Tools group listed the CAD tools for drawing modification. It also provides tools for text typing, QR code generation and circle matrix generation for
advertising industry.

Related Articles