If you're processing standard tubes like rectangular, square, oval and L/C steel, the Center Methods will be selected automatically by Auto Center, so the methods for free-formed tubes will be introduced separately below.
4-point Center
      Used for centrosymmetric tubes with two groups of horizontal and vertical lines.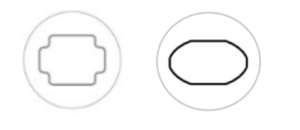 Not centrosymmetric but bilateral symmetric tubes.

      Notes: You can use this method if the geometry center made by four side lines for centering is consistent to that of the frame surrounding origin graphic.
Advanced Center
     Used for free-formed tubes with at least two unparalleled straight lines, for example,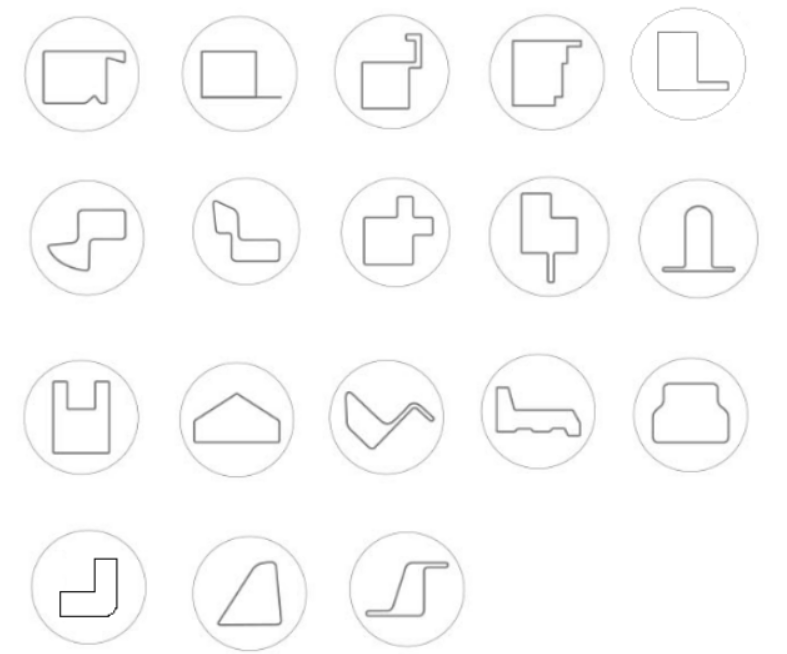 Notes: It is necessary to set the Min Face Width correctly to avoid the collision when the cutting head is seeking the edge of relative short lines(This value is set as 15mm by default).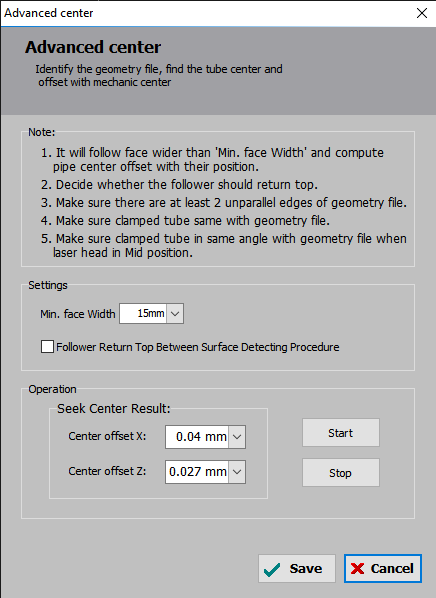 Free-Formed Center
     Used for Free-formed tubes with two adjacent and vertical straight lines, and the straight lines should be at external profile, for example,

      But the examples below can not use this Center Method,
      Notes: The chamfers on both sides of two straight edges should be the same, if not, It is recommended to use Advanced Center.