'Dongle Not Found or License Expired'
This error happens when system detects license expired(most likely cause) or doesn't detect software dongle.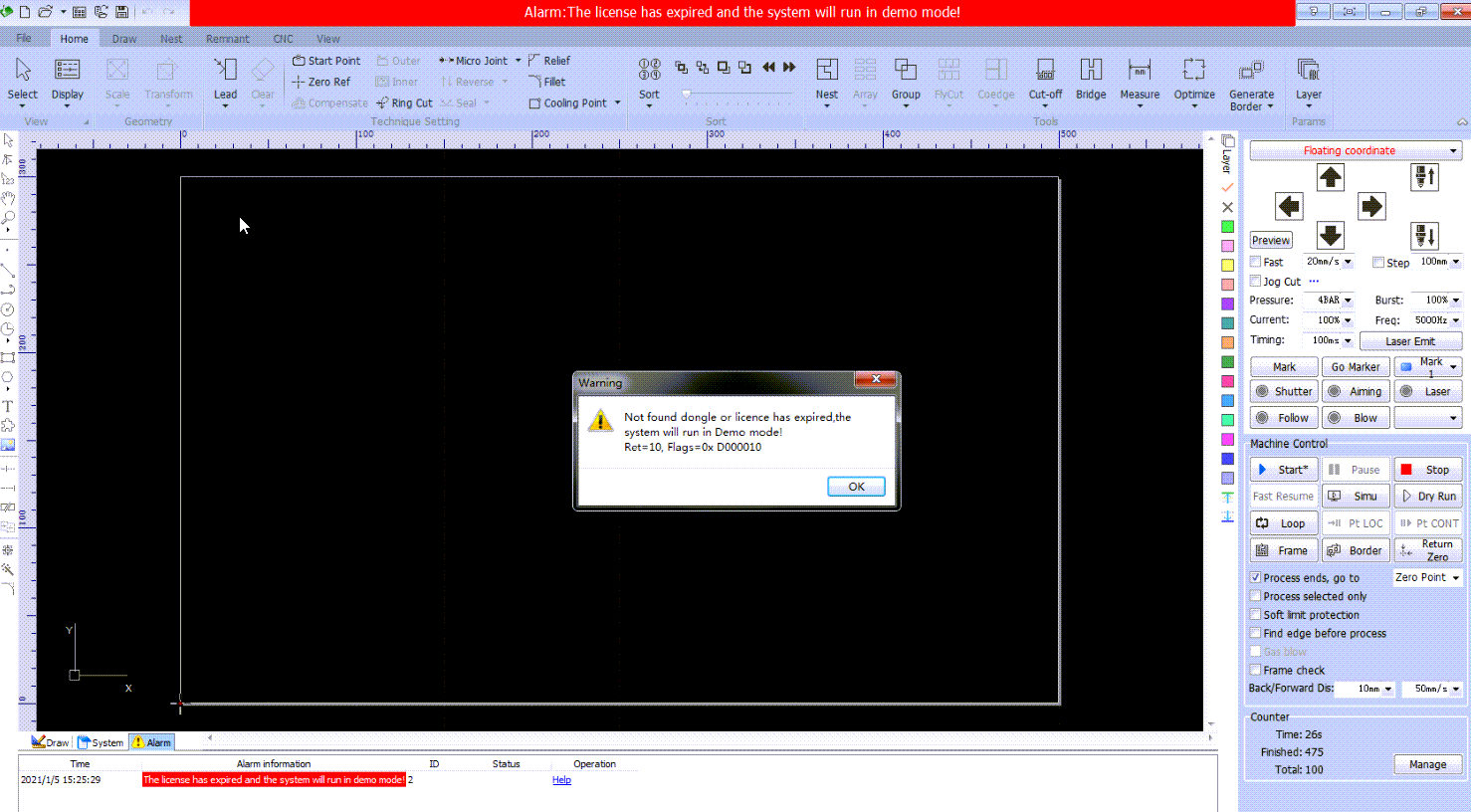 Check License
Open About window, if the validity period is due, ask your machine supplier for new license code to prolong the system service time or permanent
license. Check register license for more knowledge.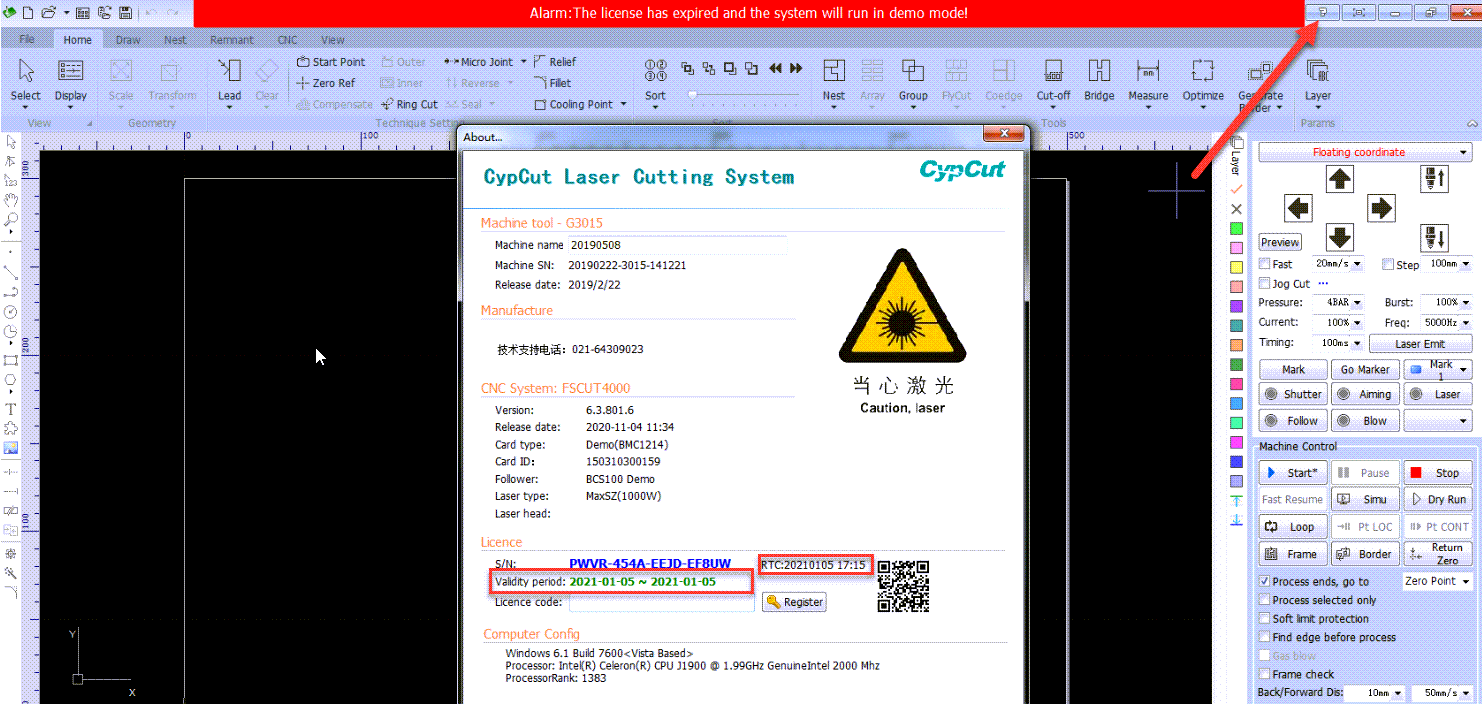 Other conditions
-RTC time is different with PC time
Contact FSCUT support to help you correct RTC time first. Then register new license.
-'Card Lost' 
Clean the golden finger(insert part) of the BMC card, plug it off and in again. If 'card lost' still exists, replace a new PCIE slot or new PC.