Description
        Sometimes, there will be an error as below when TubePro is processing large-sized tubes, which will suspend the cutting.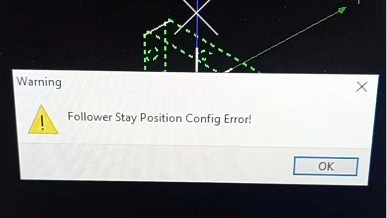 Causes
         When this alarm occurs, please notice the message in Log:
          Z Axis Dock Position -4.00, Lower Than CAD Limit Position…


         To make it simple, this warning occurs once TubePro detects the tube will be much close to cutting head during rotary processing, which means there may be a collision risk.
Solution
        Before settings modification, please ensure Dock Position, B Axis Center and Tube Drawings are all correct and proper.
        If all is normal, three methods below can be used to solve this problem.
Modify Z Axis Mechanical Range
        Change the mechanical motion range of Z axis to allow the cutting head to move to higher position so that it will not have the risk of collision when the tubes is rotating.
        After the above is done, finish Return Origin for Z and X axes, Capacitance Calibration and Calibrate B Axis Center, then there will not be such an error.
Modify Z Coordinate of B Axis Center Temporarily
        You're allowed to change Z coordinate of B axis center temporarily according to the information in Log.
        Take the example above as reference, Low Than CAD Limit Position 3.62, B Axis Center -123.18, then you can change B Axis Center into -126.8(-123.18-3.62) or -127.4(-123.18-4), the latter will be safer.
        TubePro will confirm it meets the demand of safe production distance as long as the distance between Dock Position and diagonal vertex exceeds 15mm.
        After all is done, you can start machining directly, the most important thing is not to do Center at this time because current B axis center is not correct.
        Note: Remember to restore its value when you're going to process other kinds of tubes.
Turn Off Dock Position Detection of Height Controller
        A.Please make sure Return Origin of all axes and Capacitance Calibration are finished, and the B axis center coordinate is correct.
        B.Please make sure there is no collision between the cutting head and rotating tubes when cutting head is at the top position(Z=0).
        C. Open Machine Config Tool, click Profile and find a file named MACHINE.CONFIG.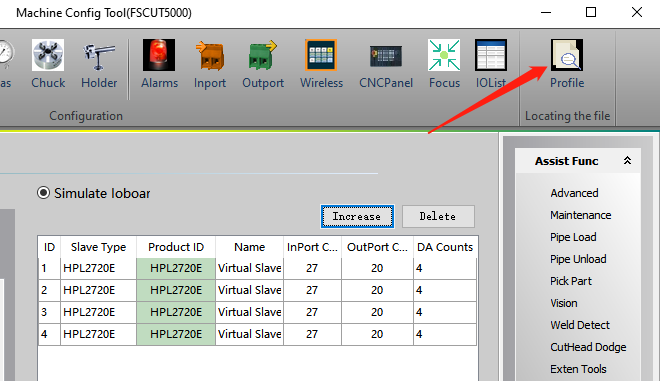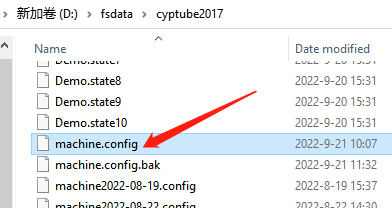 Turn off Machine Config Tool and open this file with NotePad.
        Press Ctrl+F to enter Search, input CheckFollowStayPosition in the blank and press Enter.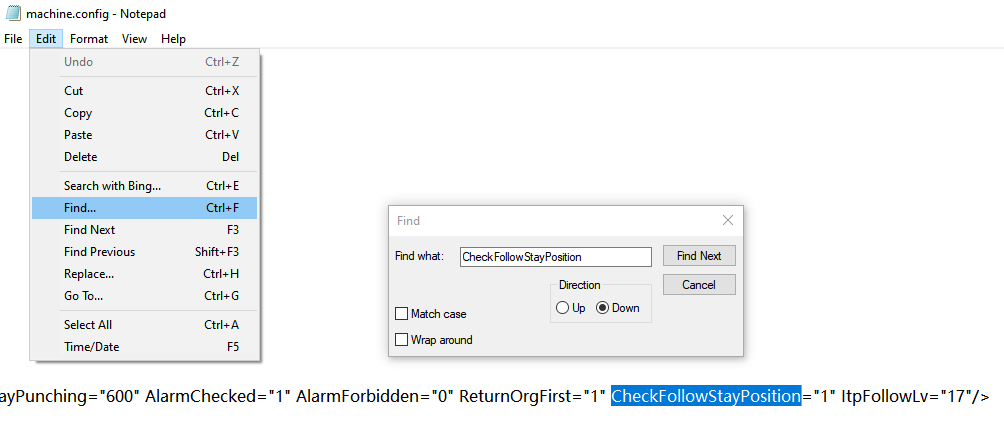 Change its value from 1 to 0, which means Stay Position Check will be banned, and it will not give that error again.
Note:
Please close Machine Config Tool and TubePro when you open machine.config file to confirm the setting modification can be saved successfully.
Once the above modification is validated, TubePro will not detect the dock position and give relatedwarning again, please ensure human and machine safety.