TubePro supports different display languages to meet the demands of the users throughout the world, and till for now, there are five kinds of languages included in it, Simplified Chinese, Traditional Chinese, English, Russian and Korean respectively.
      The below shows you where to change the language from one to another.
      Open Config Tool and click Advanced on the right of the main interface.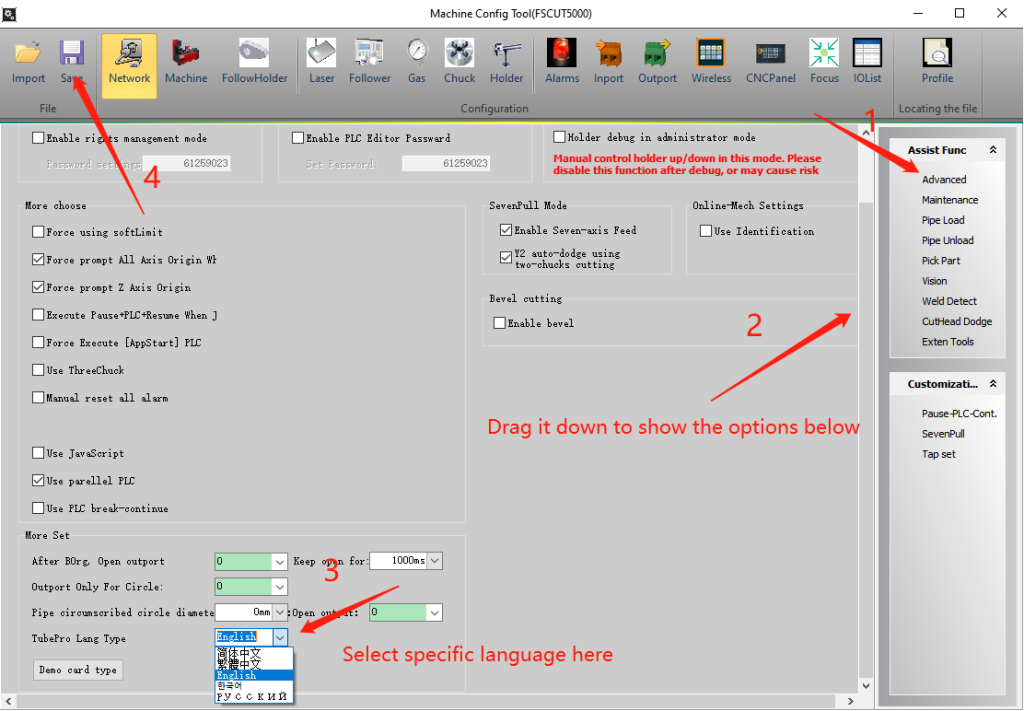 Then drag the scroll bar down, and more options are shown below, Language Type is included.
         Click this option, select corresponding language and click Save above, then all is done.
         If you want to change the Units in TubePro, you can click Global parameters after entering TubePro, and transfer the unit to the one as you like.