Edit Graphics in TubesT
          In actual processing, there may be various to-be-cut tubes except standard tubes like rectangular, circular, obround and oval tubes. And here is an example below: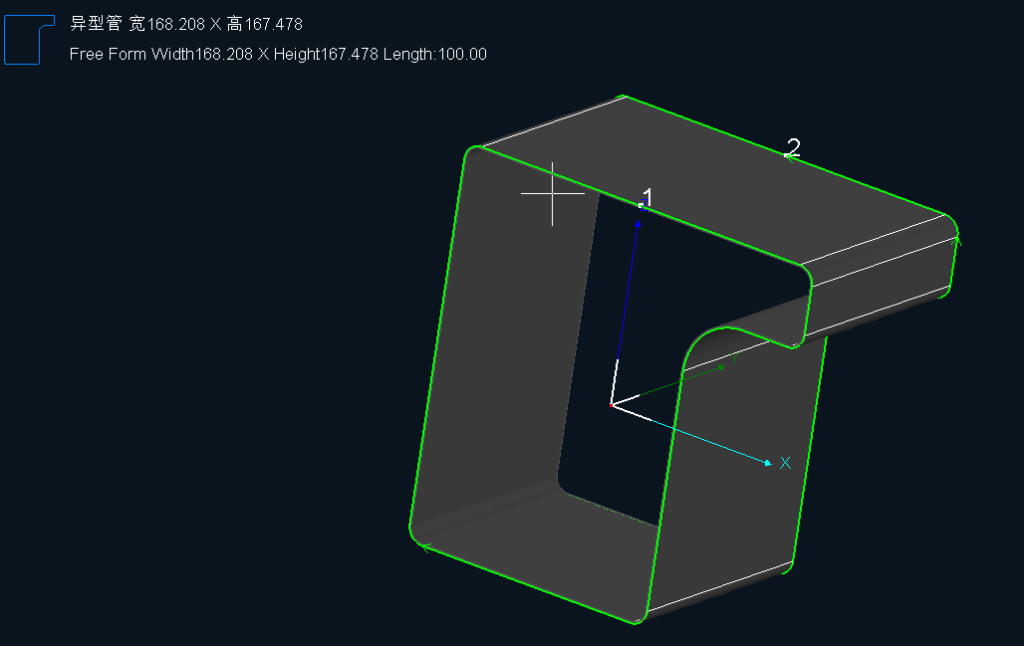 But different with the latter, it is hard to cut free-formed tubes in a safe situation and control high precision as it may occur the collision during the cutting, which can be previewed in TubesT.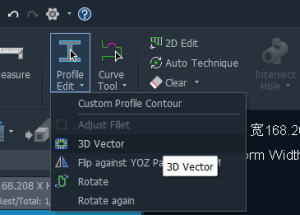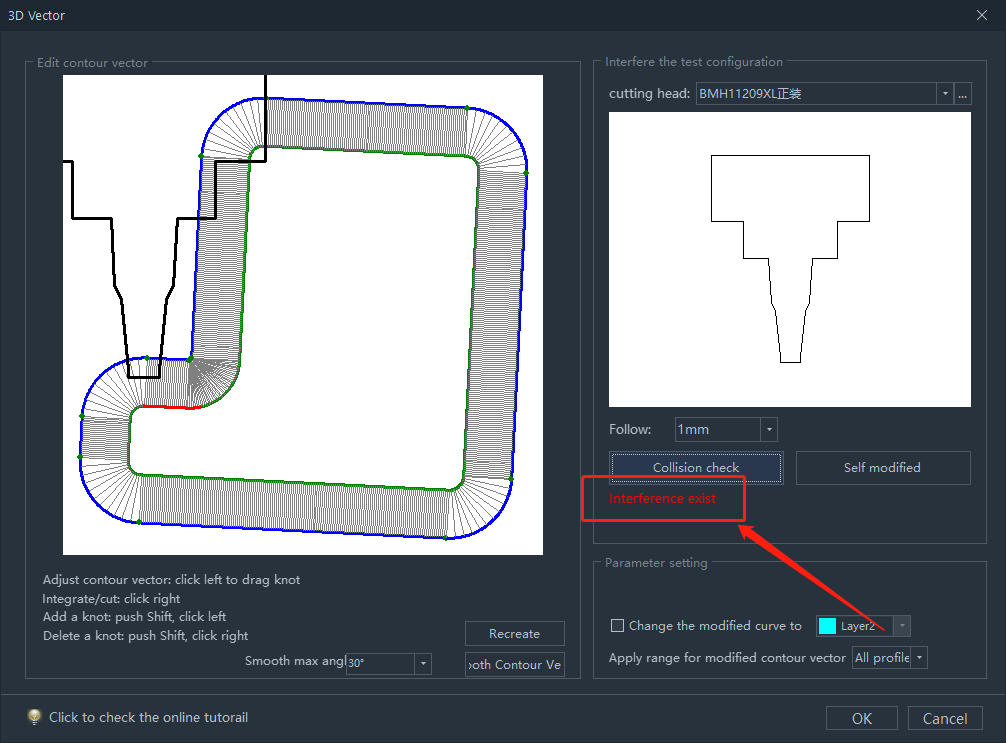 If you enabled 3D Vector in TubesT, you can see the Normal Vector in the main interface as shown below: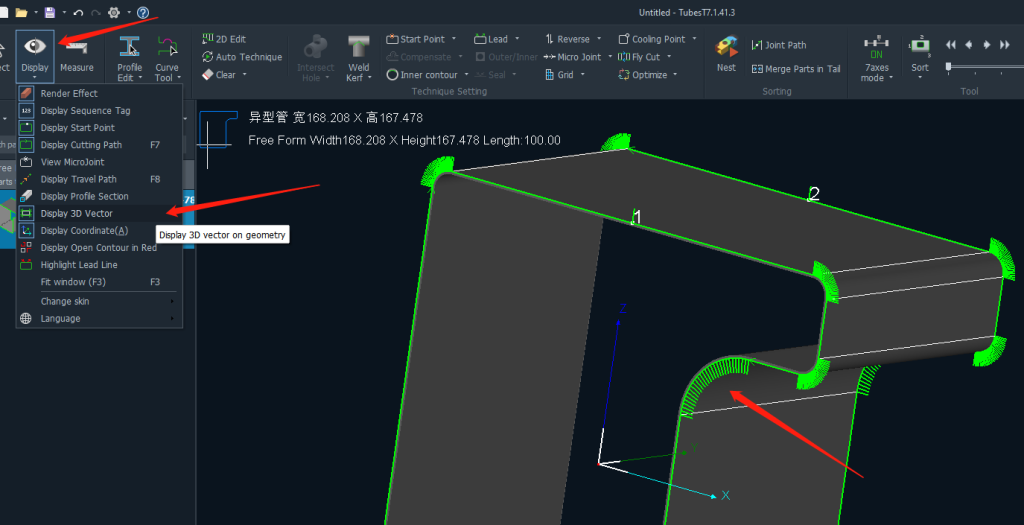 The normal lines mean the cutting head direction at current position, which can be modified manually or automatically in TubesT to keep the machining safe enough, and here are two ways to show you how to modify it.
Auto Modify 3D Vector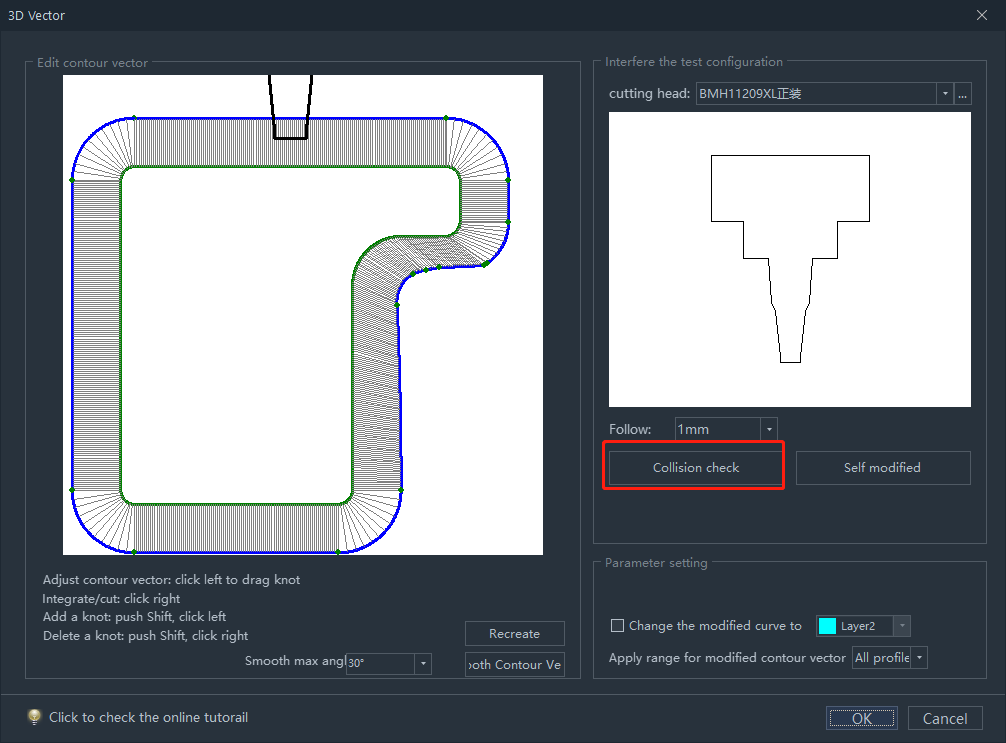 Click 3D Vector in the drop down arrow of Profile Edit, then there will be a pop-up window as above, with an option named Collision Check, which is capable to check if current normal vector is proper.
        Before it, it is necessary for you to set correct parameters like the cutting head type and Follow Height.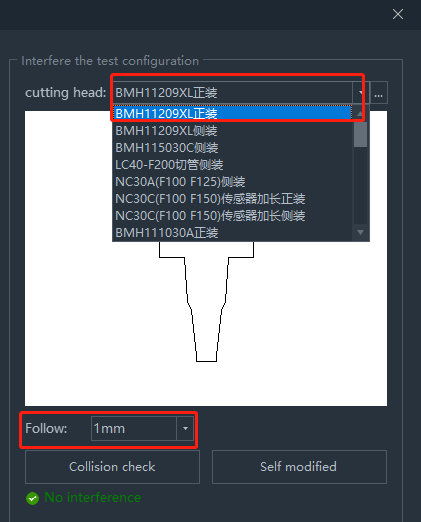 Click Collision Check to see if there is interference during the cutting, as you can see, it gives an Interference Exist notification after checking which means the 3D vector needs modifying.
        To make it simple and efficient, you're allowed to click Self Modified to generate or modify the normal vector automatically, and here is the result.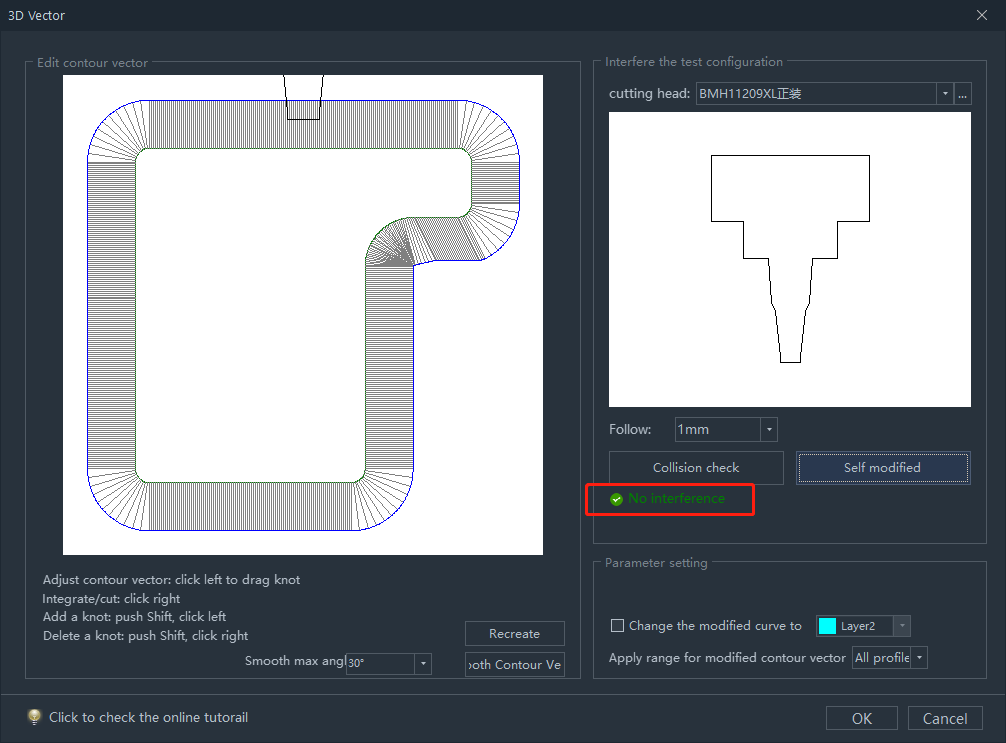 It means current 3d vector is correct and safe.
Manual Modify
      In this interface, TubesT gives the guidance to modify 3D vector manually,

       The knots existing or created can be dragged to change the 3d vector via a mouse.
       For example, there is interference at this position and you need to modify it here,
        You're allowed to add knots and drag them to adjust the 3D vector until the Collision Check is passed.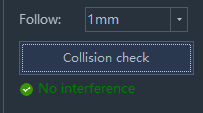 And you can apply Simulate to check actual cutting effect(TubePro version should be 7.0.13 or above).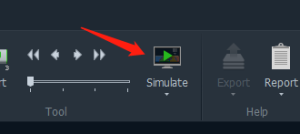 If you have customized chucks for these free-formed tubes and it is necessary to keep the orientation of tubes always consistent, you can apply Rotate in TubesT to change the tube direction of the drawings.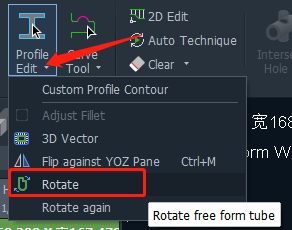 By this, you can keep the direction of drawings corresponding to that of actual tubes held by chucks(You don't need to rotate the B axis manually and apply Set Current as Horizontal in TubePro every time to keep the direction of these two consistent).