When there is slight deviation between the holes on the opposite side respectively, you can improve its precision according to the steps below.
Find a vernier caliper and measure the margin distance for each hole.
Record the results and draw a diagram as below.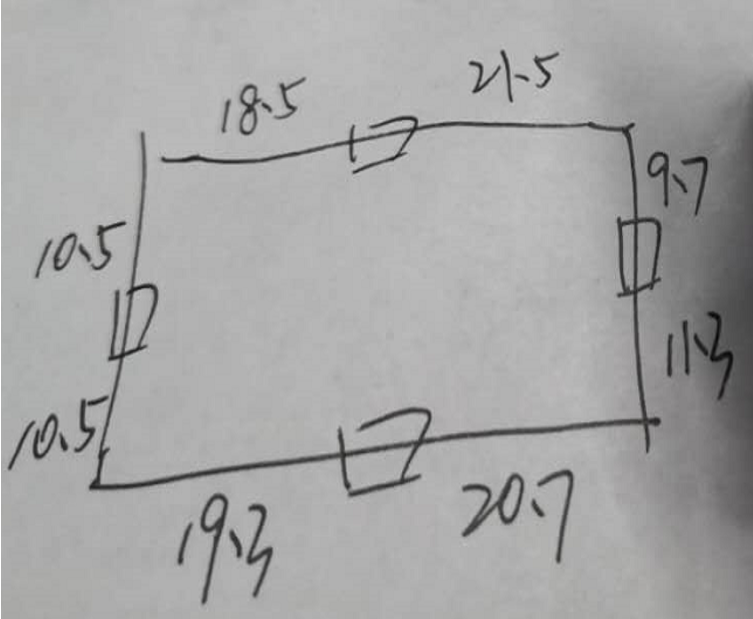 Get an equation and solve it

Offset the X coordinate in Calibrate B Axis with the value of B calculated, click Save and exit.
      So the target value is the sum of origin X value and b value you get.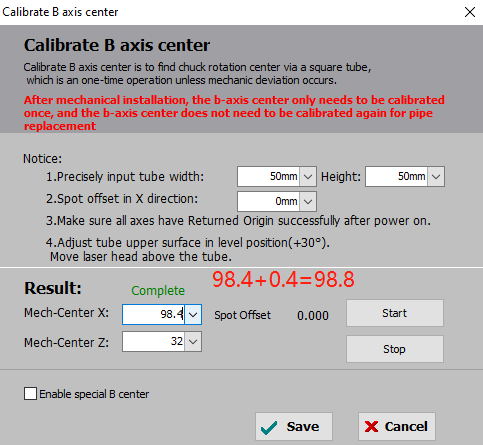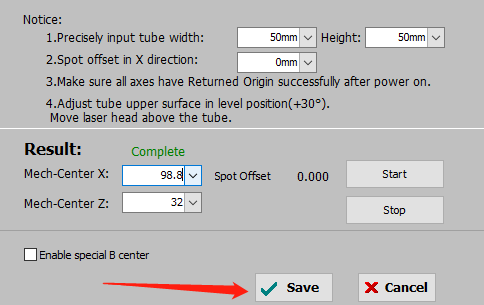 Then input the x and z in the blank of Auto Center interface.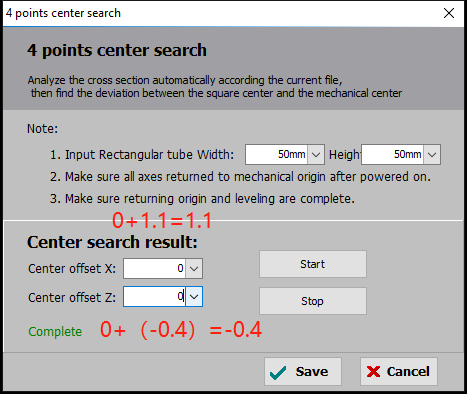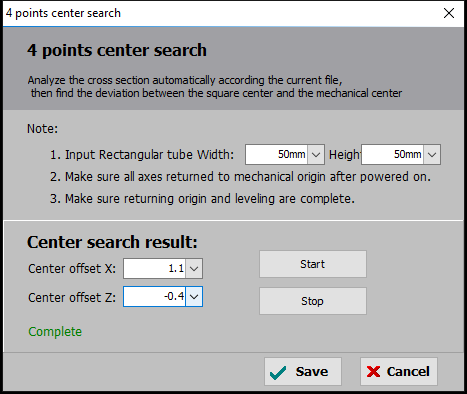 Finally, just start cutting and check the cutting result.