Insert Cutting Order
CypCut allows user to insert a cutting order or resume a cutting job in next day via saving a*.cps task file.
Application Scenario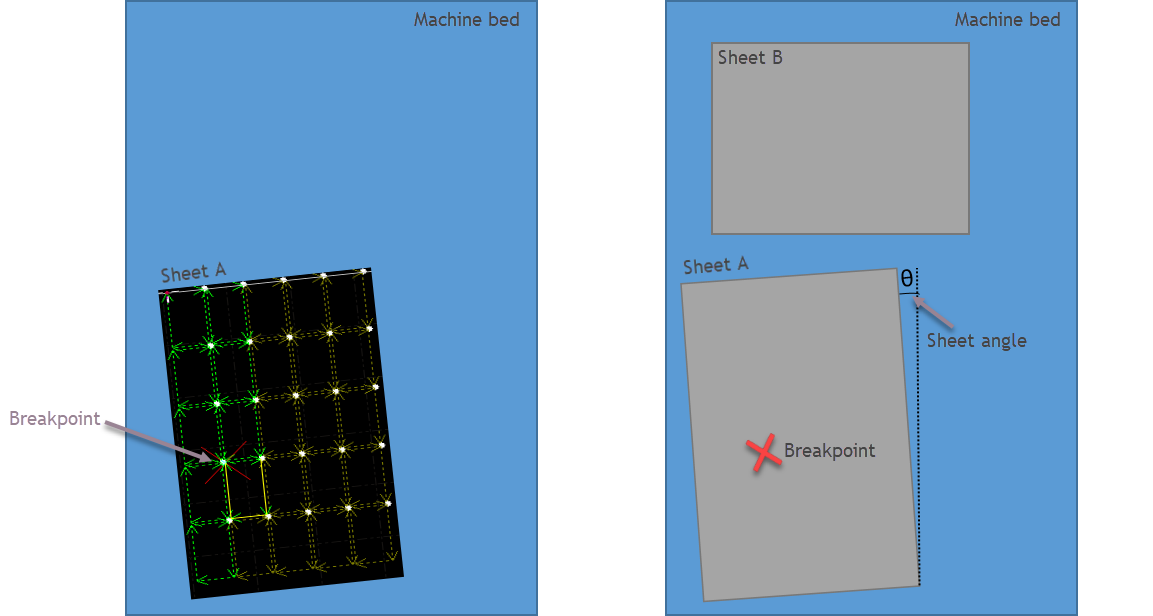 Operation Guide
1.Stop the current cutting job. Save the unfinished job as *.cps file in CypCut CNC > Task drop down menu. The *.cps task file contains the drawing, breakpoint and sheet rotation
angle(if executed find edge function before start cutting), remain the unfinished sheet A where it is;
2.Import new drawing of insert order, and move laser head to start position on sheet B, finish cutting;
3.In CypCut CNC> Task drop down menu, load in the saved *.cps task file, click

locate to the breakpoint, or click

resume the cutting from breakpoint.