Description
         If you want to distinguish Mark and Cut layer respectively when designing the parts, it is possible to set the graphics for Mark as Not Cut Through, then TubesT is capable to distinguish different layers automatically via Layer Mapping in Import interface.
Notes:
        At present, Layer Mapping is only available for SAT files from Solidworks, IGS files not included.
Operations
When you make drawings in third part software, do not set the graphics for Mark as Cut Through, take the part below as example, the rectangular holes, Cut Through, circular holes, Not Cut Through.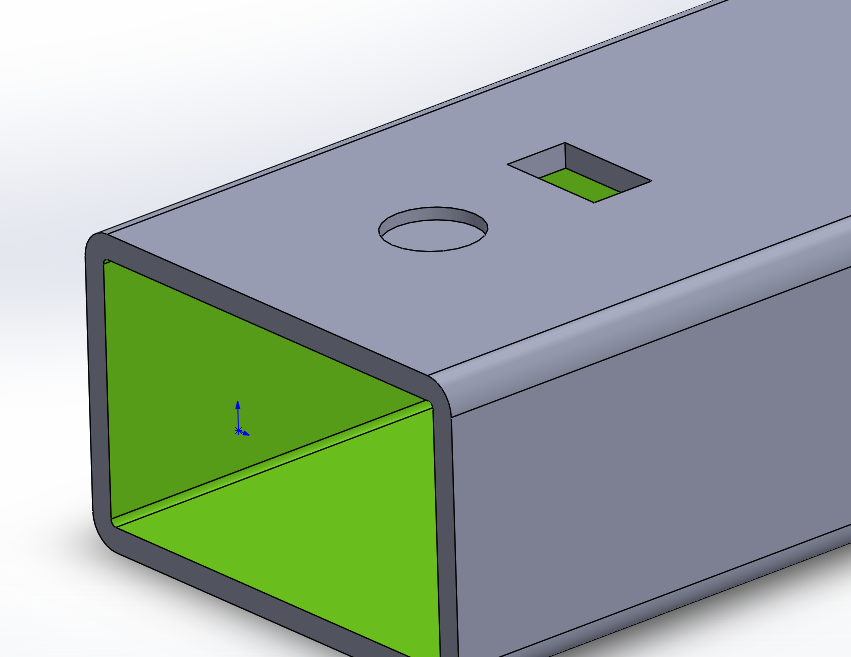 When importing files to TubesT via Import from Files, enable Layer Mapping and select a layer for marking.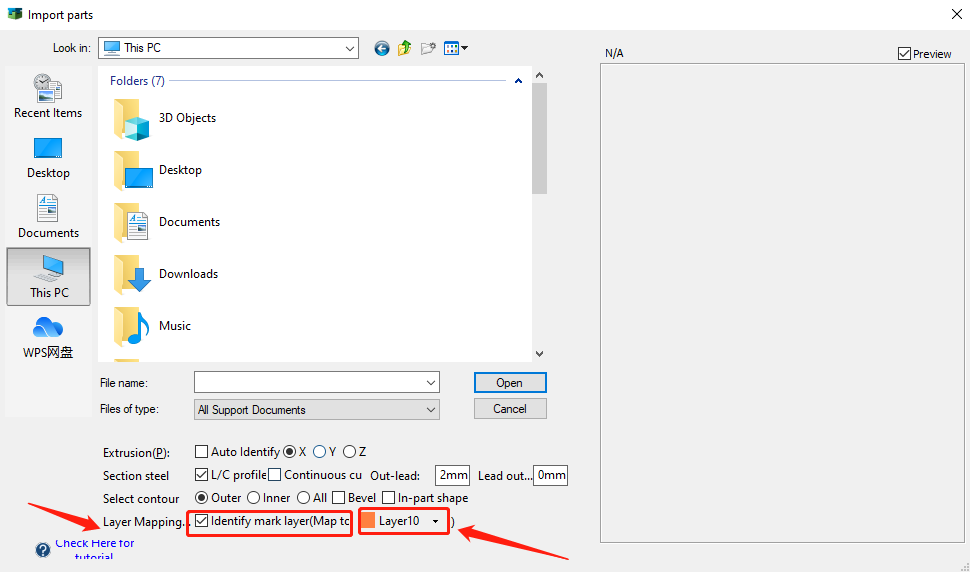 When imported, the graphics of Not Cut Through will be set as another layer for marking.