If you want to make cutting head locate to the tube front end quickly to start processing, Locate to Tube Front End may meet your demand, which is capable to seek the tube apex and locate to the position with specific distance away from apex.
       The position and interface of this function are shown as below: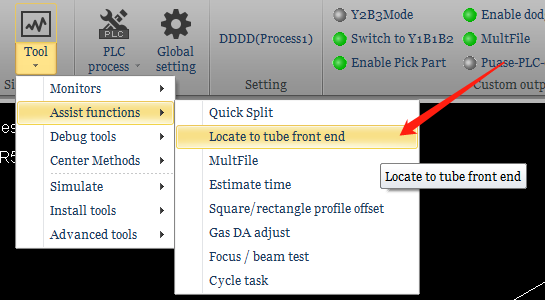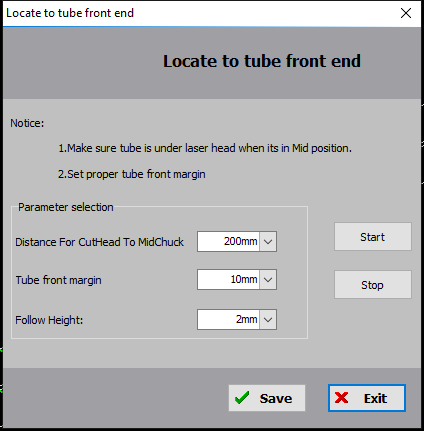 Parameters Definition:
       Distance for CutHead to MidChuck: It will designate specific distance from the cutting head to mid chuck, this value should be same or larger than actual distance.
       Tube Front Margin: When the cutting head detect the position of the tube apex, it will locate at the position with a specific distance away from the apex, which depends on this value. This function can avoid the vibration when the machine is cutting the tube edge.
       Follow Height: This value effects the cutting head height during this process.