Alarms
To set emergency stop, dual-drive gantry alarm and other custom alarm and warning needed.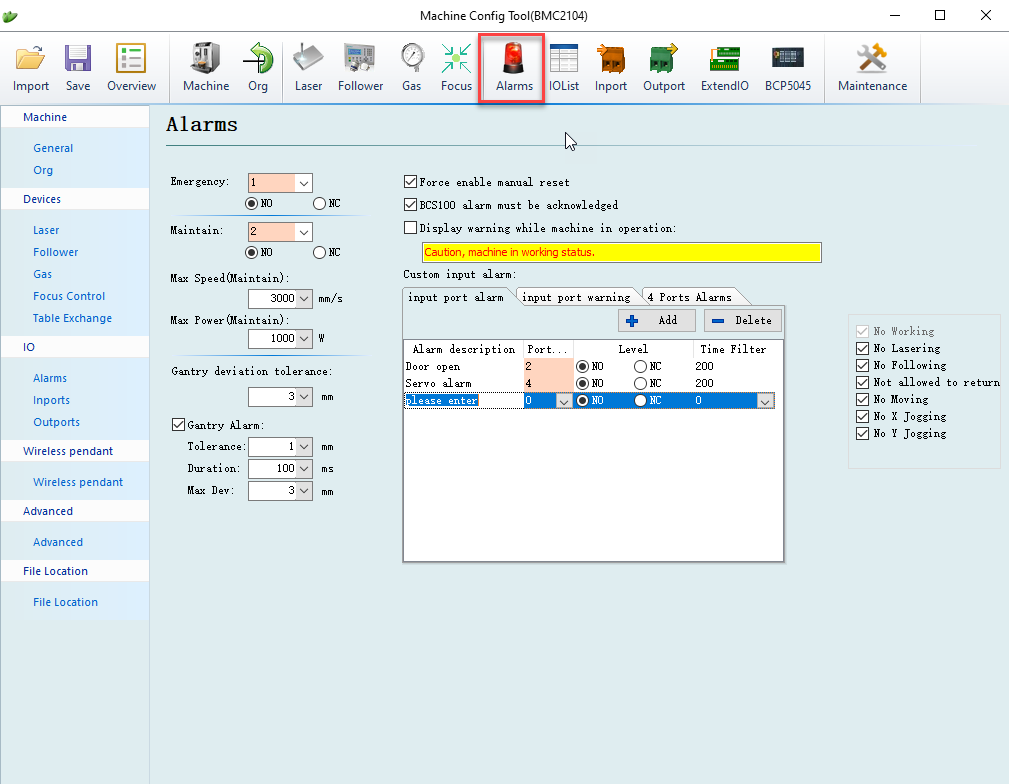 Emergency is for emergency stop button.
Maintain is for maintenance or safety mode button, the application scenario is that when operator press the button to execute machine maintenance or examination, machine speed
and laser power will be restrained in preset limit to prevent injury.
Gantry deviation tolerance is the maximum dual-drive position error that raise the gantry alarm, once system detect the position error will trigger alarm immediately.
Gantry Alarm is a collective alarm that only position error persist and reach the preset time duration will raise the alarm.
Custom Alarm is where to add external signal input for alarm or warning detection. You can set a time duration to reduce false alarm and waning, the signal triggered but not reach
the time duration will not arise the alarm or warning. You can also select the actions to be disabled when a custom alarm arise.