Auto Focus
For auto focus motor control, you can use the forth port on I/O board or add an extra I/O board for more servo control port, DA and I/O resources, see details in Add Extra I/O
Resources. For Precitec auto focus config please take reference from FSCUT2000 user manual.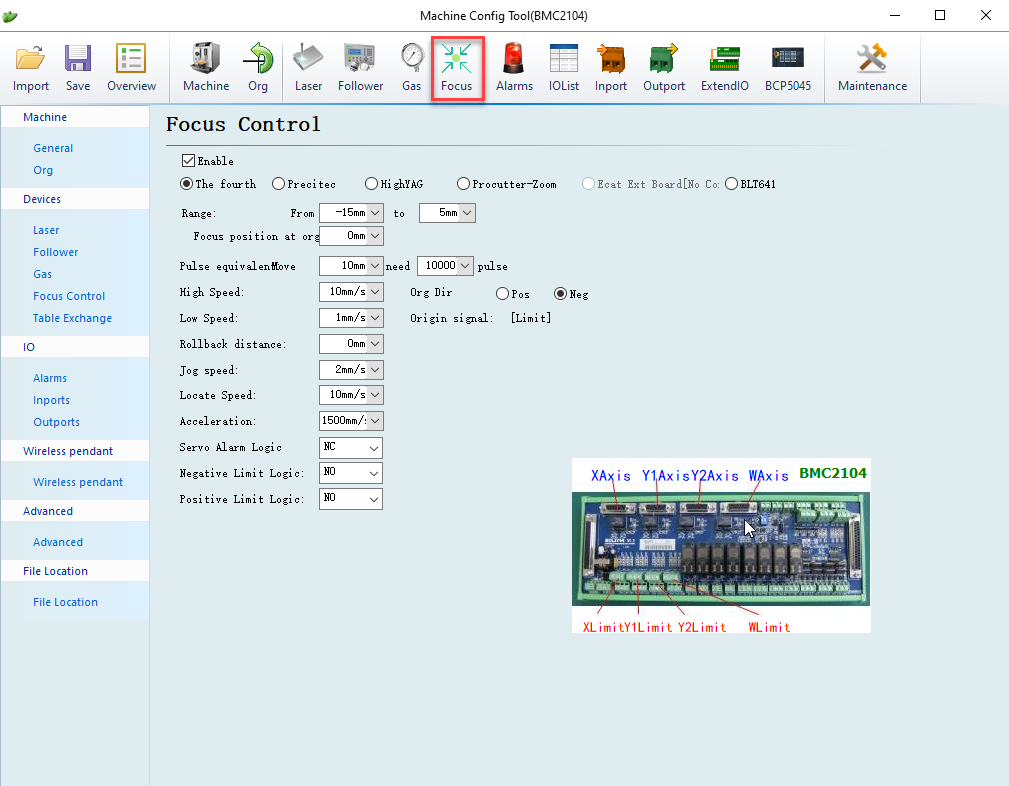 High speed, low speed and rollback distance applied in return origin process, other setting are same principle with XY axes setting as well.  Once enable the auto focus function you
can see the control buttons displayed on CypCut main program control panel, which are locate, jog -/+ direction, return origin and stop.  Also in layer technique setting 'Focus pos'
is available to modify.