BCS100 Height Control Unit
BCS100 height controller works as height following unit for FSCUT laser cutting control system. This page is where to setup BCS100 connection with CypCut main program.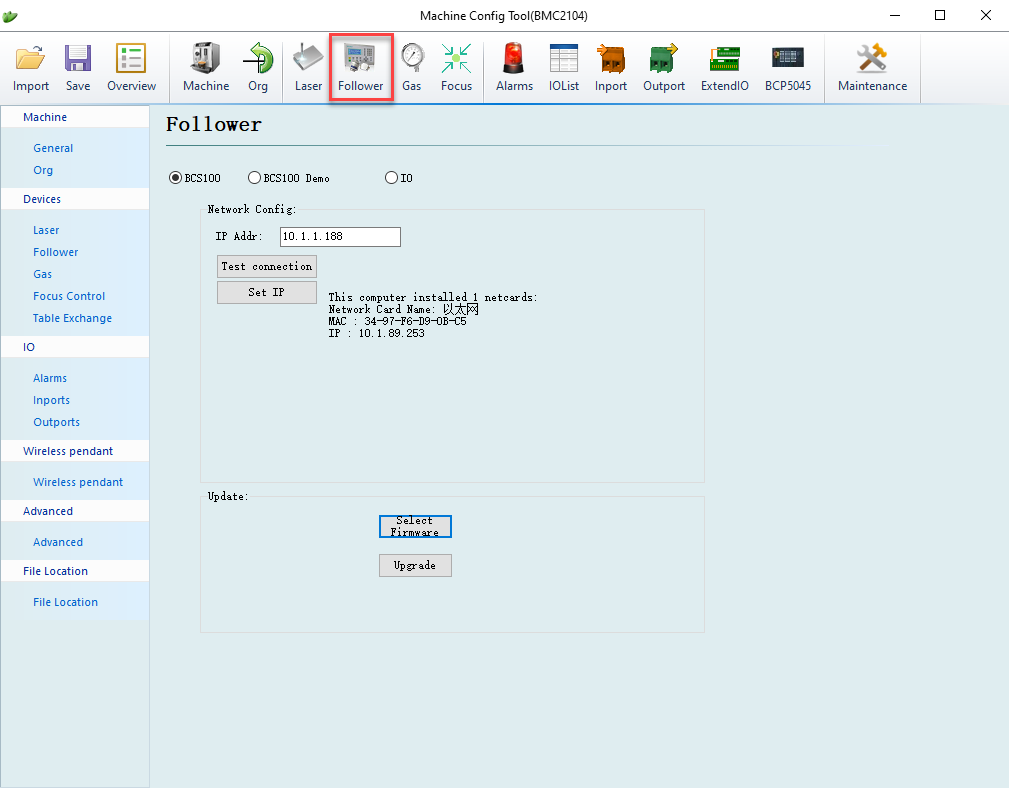 BCS100/BCS100 demo/IO
BCS100 has three working modes, BCS100, BCS100 demo and I/O. The first one is standard work mode; demo mode is when you want to test machine system like X/Y motion, gas and
other parts while laser head not ready, otherwise system will raise BCS100 network timeout alarm, capacitance alarm or any other alarm related; I/O mode used in robot arm application. 
Notice: when use BCS100 Demo mode, system will shield all capacitance alarm, which means if laser head touches sheet or machine bed will not trigger any alarm.
Update
Select firmware file *.AFM and update.