Input Config
To config the input needed, one I/O port can only be assigned once. You can check all assigned input and output in IO list.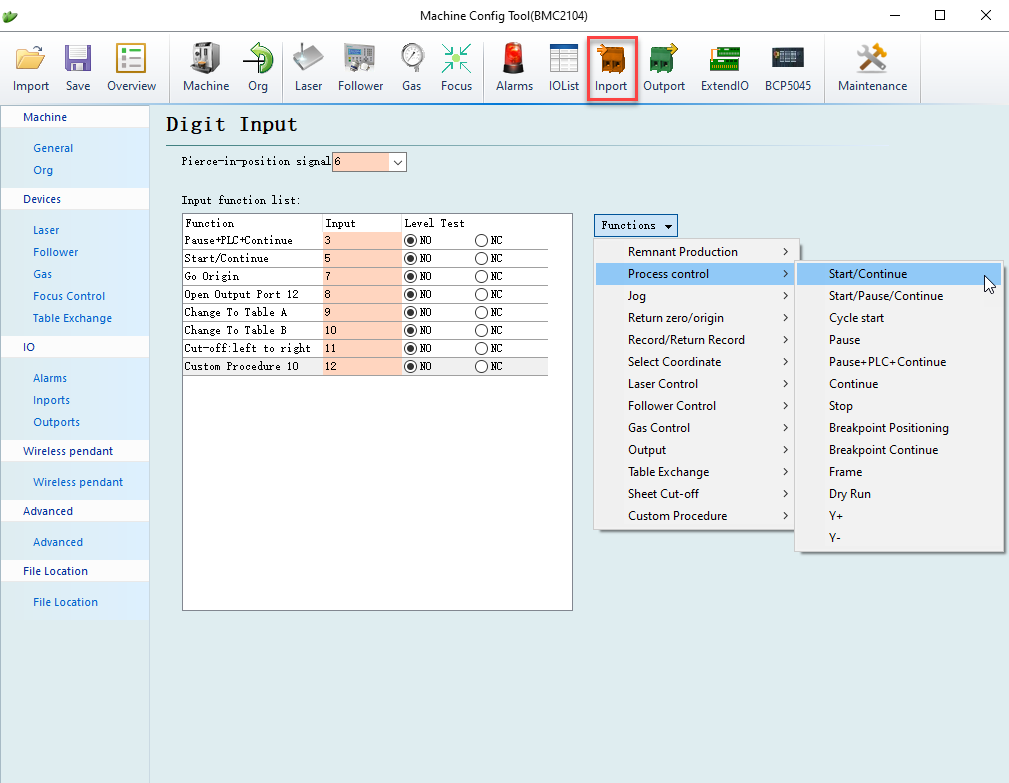 There are standard machine functions like start, stop, laser on, and return origin, but also some special-purpose function like 'pause-PLC-continue', sheet cut-off, table exchanger
and custom PLC. Once system detect assigned input active, will execute the function automatically. After finish setting you can simulate in CypCut >File >Diagnostic Tool >Card Monitor 
to check the function. Click 'Input Test' and click input signal pin(light on when active) to execute custom process or machine actions.