Laser
CypCut supports mainstream laser brands on the market. You can select the connection and control type provided under given laser brand and model. If the laser brand you are using
not provided in the list, please select 'Others'. For detailed laser setting please take reference from FSCUT2000 user manual.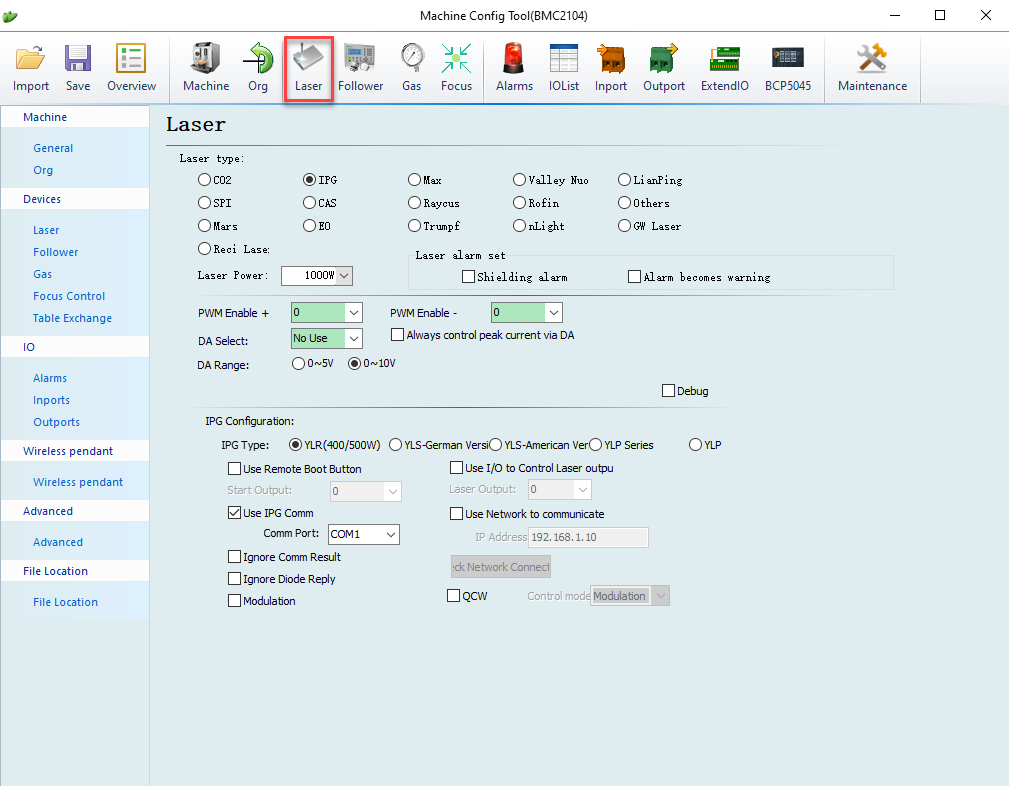 Standard Setting
For the laser brand and model provided, just open laser page to check which method that I/O(hard wiring), RS232 and Ethernet is available and finish the setting by user manual. 
Others
For the laser brand and model not provided, you can use I/O(hard wiring) to control laser. 
The signal output sequence is shutter ready > time delay > shutter enable. After you finish the setting, you can simulate signal output in CypCut main program, File > Diagnosis Tool>
Card monitor. Watch the video above for detailed operation.
Tips: if the 'Others' hardwiring cannot work for your laser, you can select a laser type of similar control with your laser, then check the signal output sequence in card monitor.