Output Config
To config the output needed, one I/O port can only be assigned once. You can check all assigned input and output in IO list. Related function setup in this page are: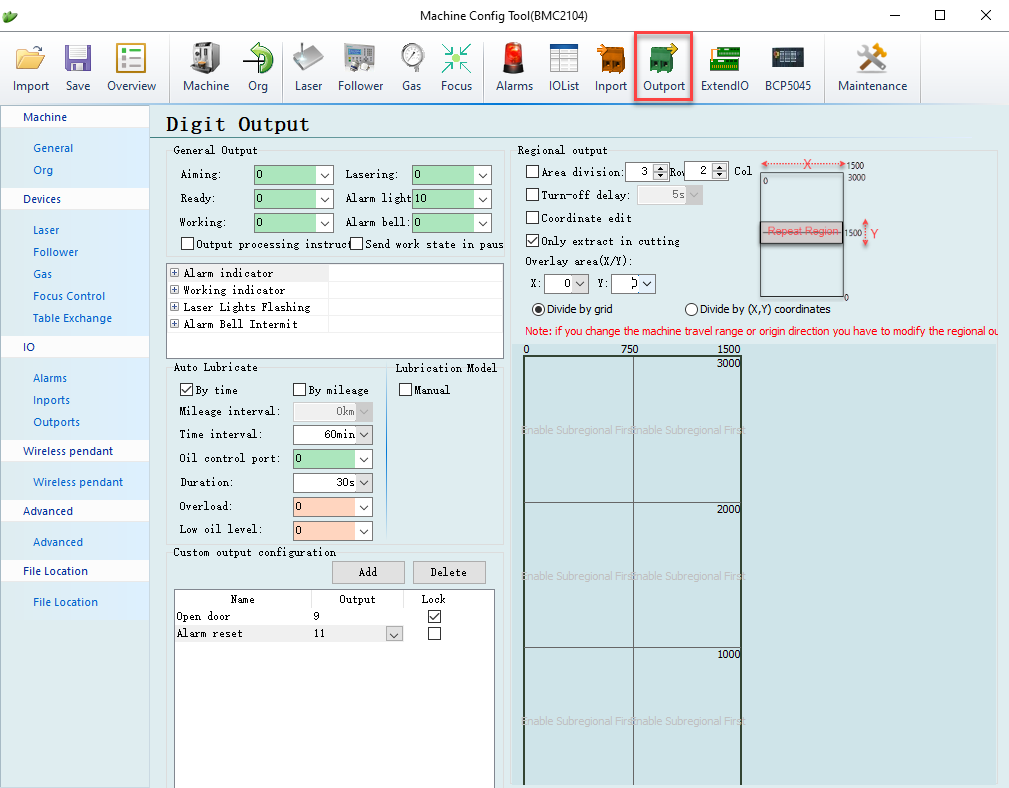 Aiming Laser
Assign the guide/pilot laser output to the aiming port. It works for

button on control panel.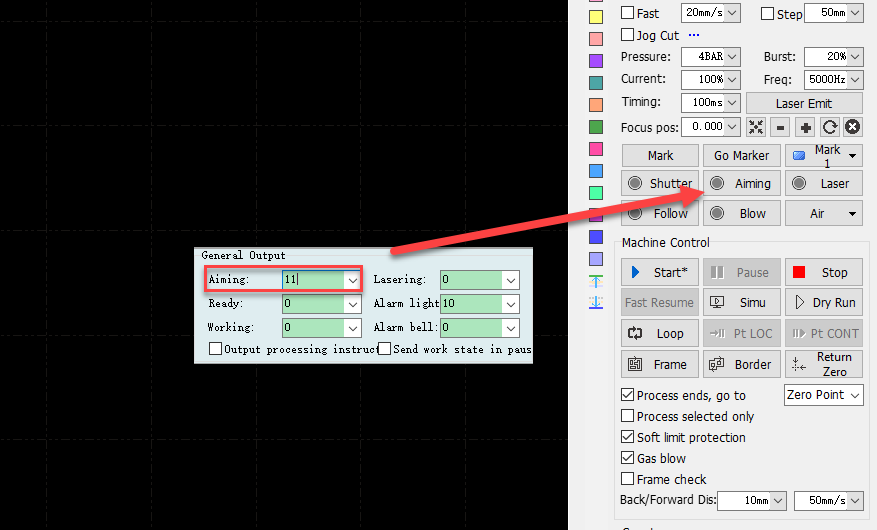 3-Color Indicator Lamp and Alarm Bell
Assign the output, then set lamp turn on/off interval to realize indicator flashing effect. Below is alarm indicator as an example, when system in alarm status will activate alarm lamp. 
Other lamp configuration are same with alarm lamp.
Lasering: system will activate the output when laser emitting;
Ready: system will activate the output when there is no alarm and system is in idle status;
Working: system will activate the output when machine in working status.
Alarm Bell
Alarm bell is same logic with 3-color indicator. Assign an output for alarm bell control then setup time interval to realize bell buzzing effect.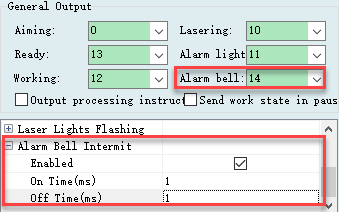 Assign the control output of dust extractor for different cleaning zone, once laser head works into specified area, the dust collector in this area will be activated by CypCut.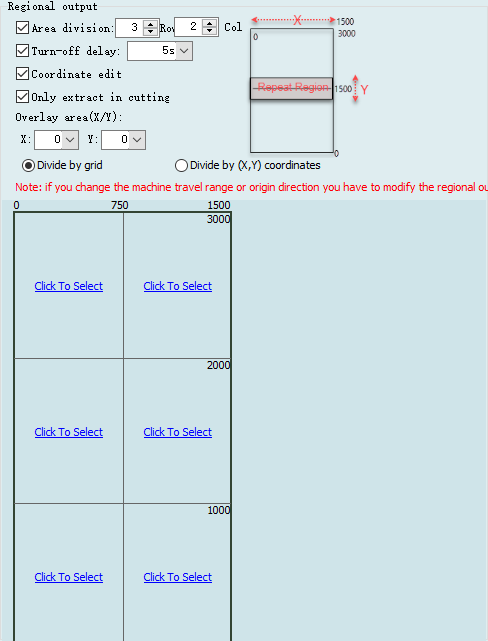 Auto Lubrication 
System can control oil pump to execute mechanism lubrication automatically by a time period or by a running length. You can also set external input signal for oil pump alarm detection.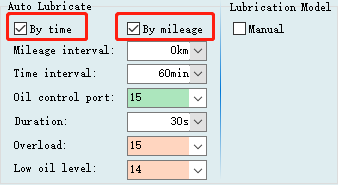 'By time' is to execute lubrication by preset time interval, and 'By mileage' is to execute lubrication by given machine running length, you can select one of the options or both. You can 
also enable
option so there will be a 'Lubrication' option displayed on CypCut > CNC  tab > Tools group, which allow user to set speed and path of lubrication.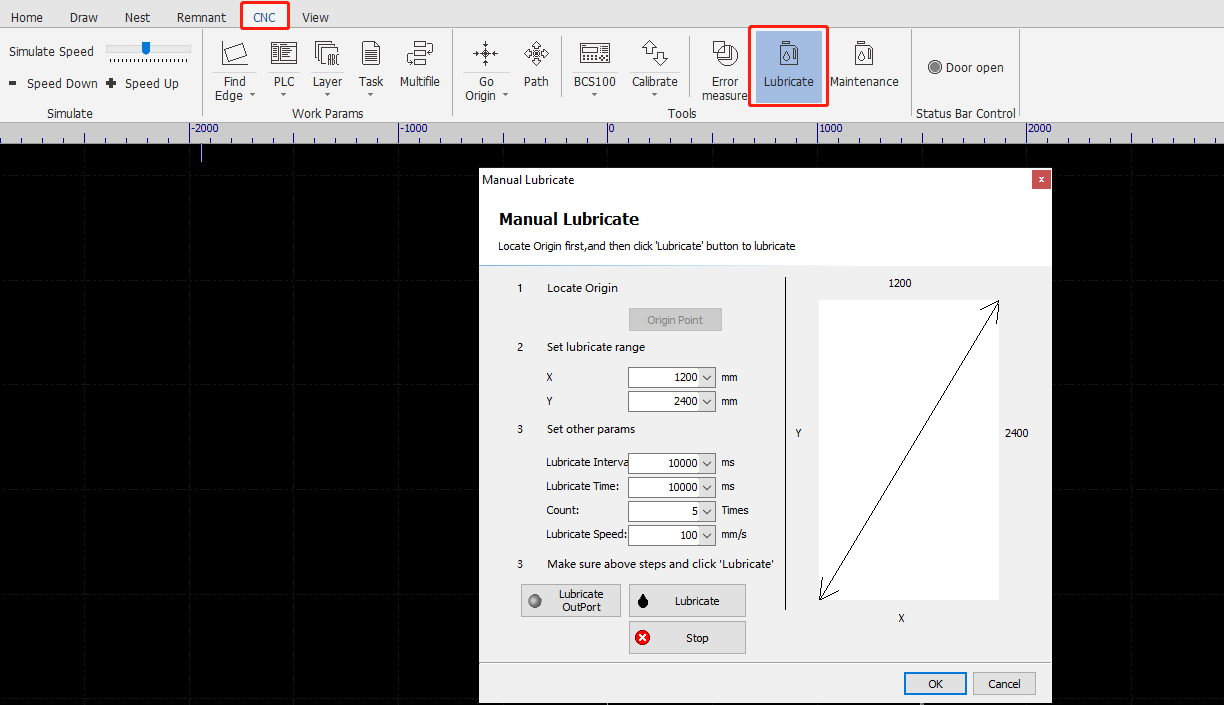 Custom Output 
You can assign an output for needed function control.