Machine Config- Table Exchanger
CypCut designed several modes to integrate and control table exchanger/ automatic shuttle device. Select the control type and config the I/O needed.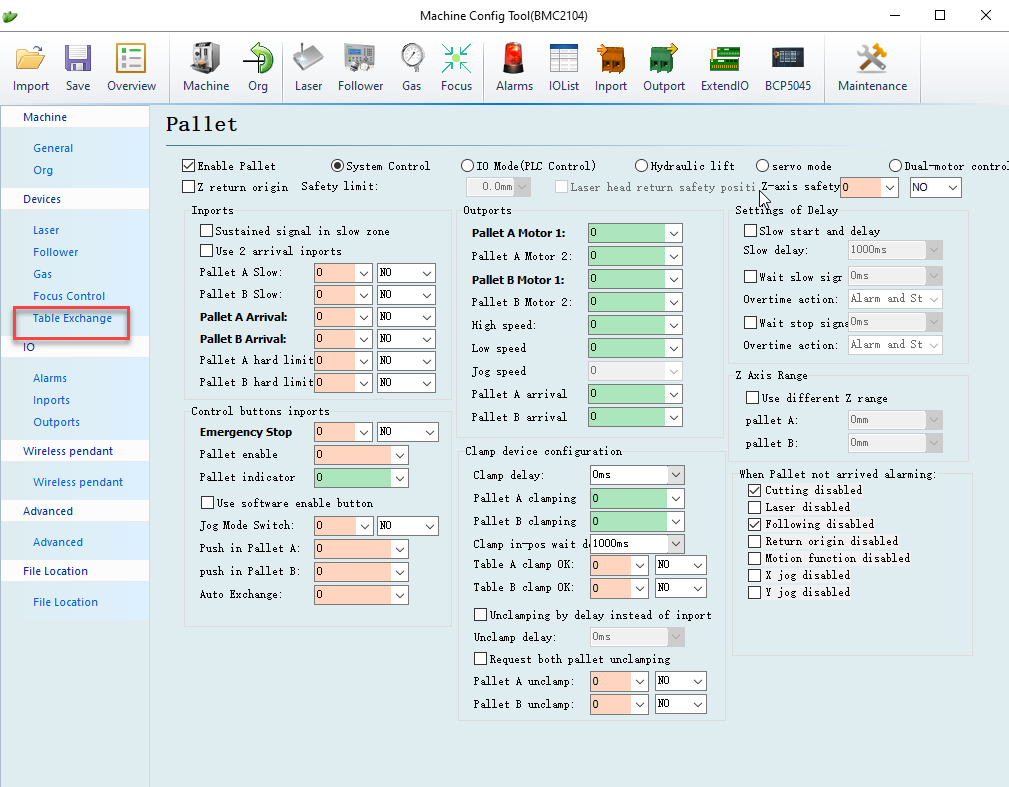 System control: used for typical dual-pallet shuttle device.
I/O mode: use external PLC for shuttle device control.
Hydraulic lift: used for dual-pallet shuttle with hydraulic equipment. 
Servo mode: use servo motor to control shuttle device.
Dual motor control: pallet driver in and drive out controlled by separate motors.