In TubePro, there is no corresponding Center methods for free-formed tubes, so we sincerely advise you to first check Center Methods for Free-Formed Tubes to find some appropriate for the tubes you're using.
      Even if not, you can try Manual Center or Advanced Manual Center to confirm the tube center in TubePro.
Steps
Single Surface Leveling or Set Current Pos. as Center
       Finish Single Surface Leveling first to make the tube fixed in the chuck corresponding to the drawing imported in TubePro. But if it is not suitable for this special tube, then you have to rotate B axis manually by Jogging to keep it level approximately, finally click Set Current Pos. as Center in Manual Center.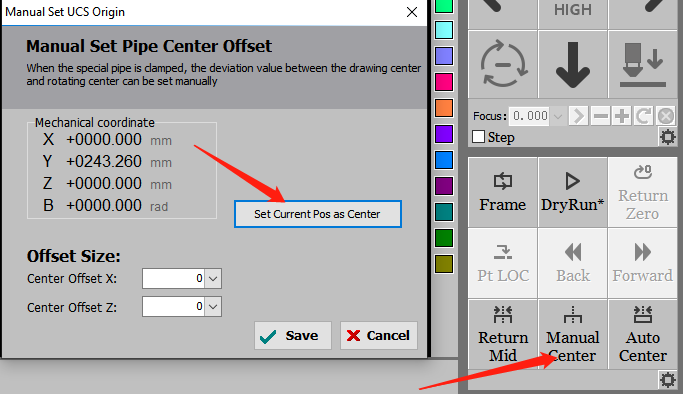 Input Tube Center Deviation Manually
       First, move the cutting head to the middle point in Z and X direction and record current coordinates respectively.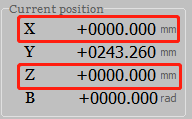 Second, given the Mech-Center Coordinates in X and Y direction respectively, you can calculate the offset of tube center in these two directions.
       Tube Center Offset=Current Coordinate – Mech-Center coordinate.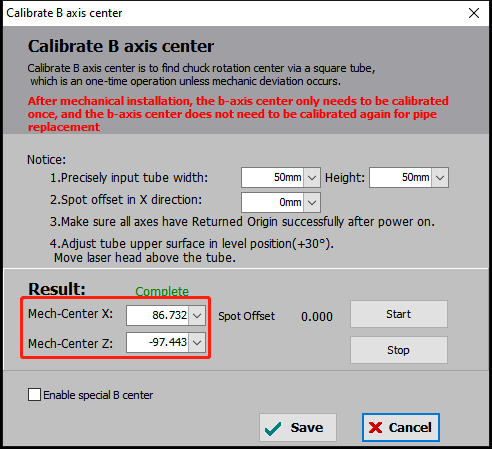 Then input this offset value in Manual Center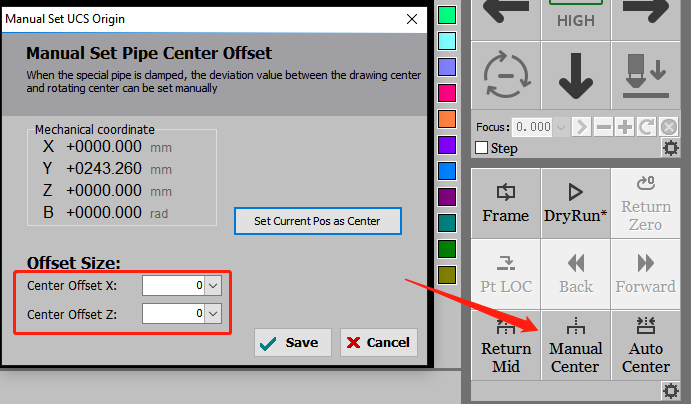 Notes: Offset X is to confirm the center of upper surface, while Offset Z left or right surface.
        If the center of upper surface and the opposite is not same, which means the tube is not standard in dimension, and then the center you get is not precise enough, so just try the value of upper surface to see the result.