If you want to purchase TubesT or CypNest for limited-period use, it will be much easy and efficient for you to buy it in Online Mall of Friendess directly, and here are some steps below to show how it works.
First of all, you need to enter our official website:WWW.FSCUT.COM
       Then, you will be led to this page where there is various information about our products, click the icon named Online Mall above as shown in the picture.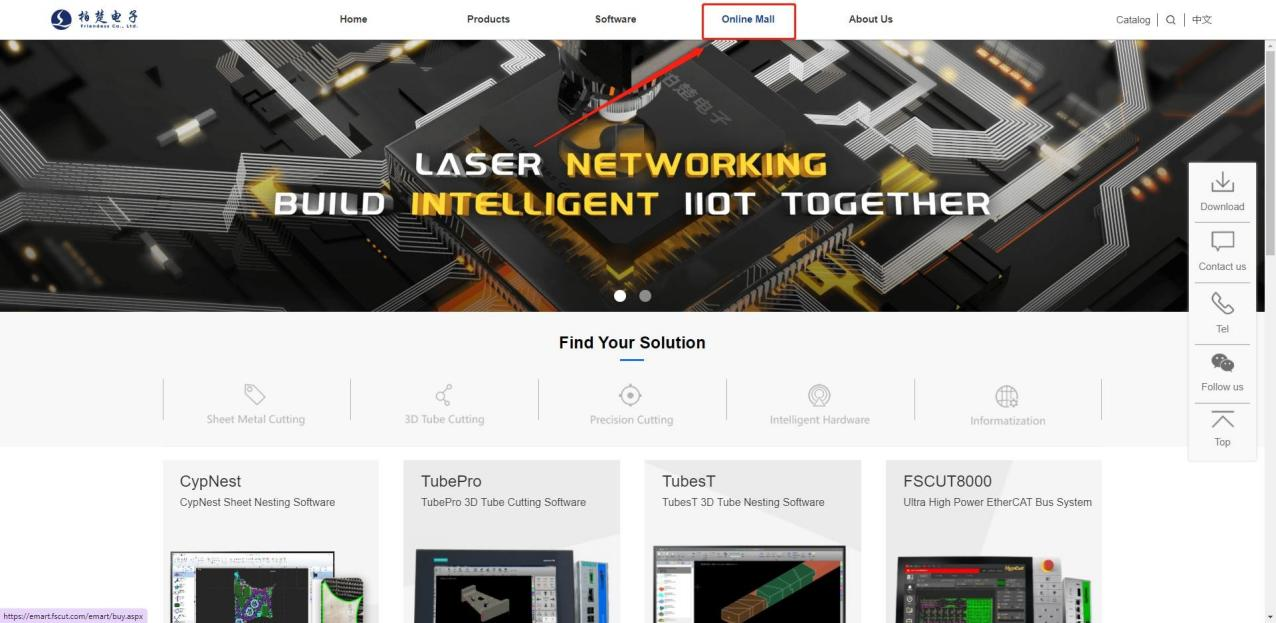 2.When you enter next page, there is a list of products at sale in Online Mall, and select anyone you expect to get and click Buy Now.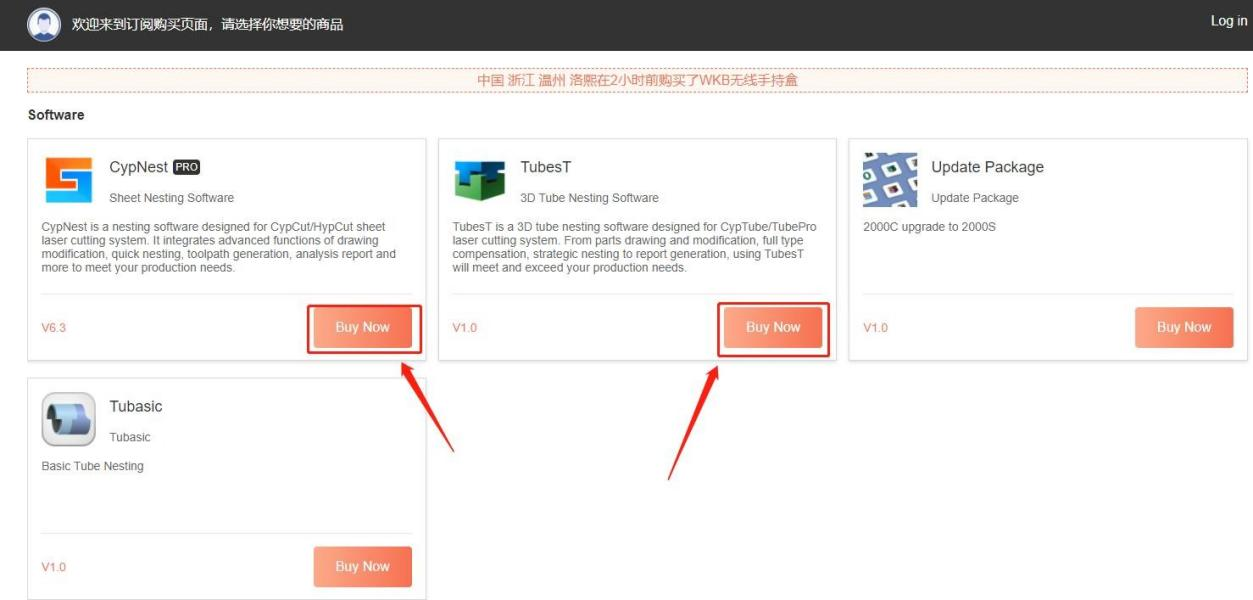 3.Then in this page, you can select the validity as you like and click Buy Now to finish the payment via Paypal

After it is finished, it will offer you corresponding service life of TubesT.
      If you will get a licence for temporary use, and you can apply it in TubesT or CypNest, but there is something different in these two applications.
      In TubesT, you can click About in the upper left, and click Renew;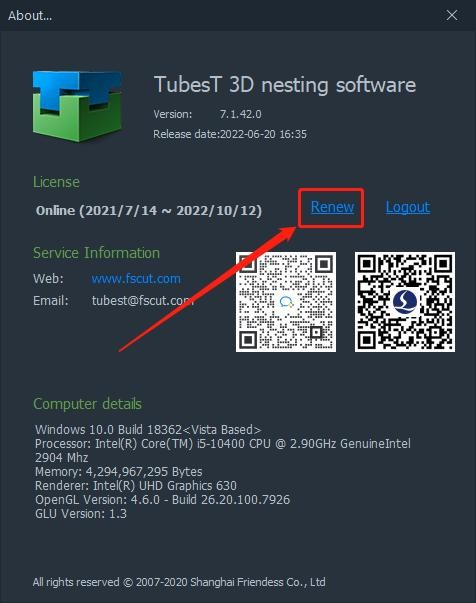 In CypNest, you can directly click the profile to continue the next step;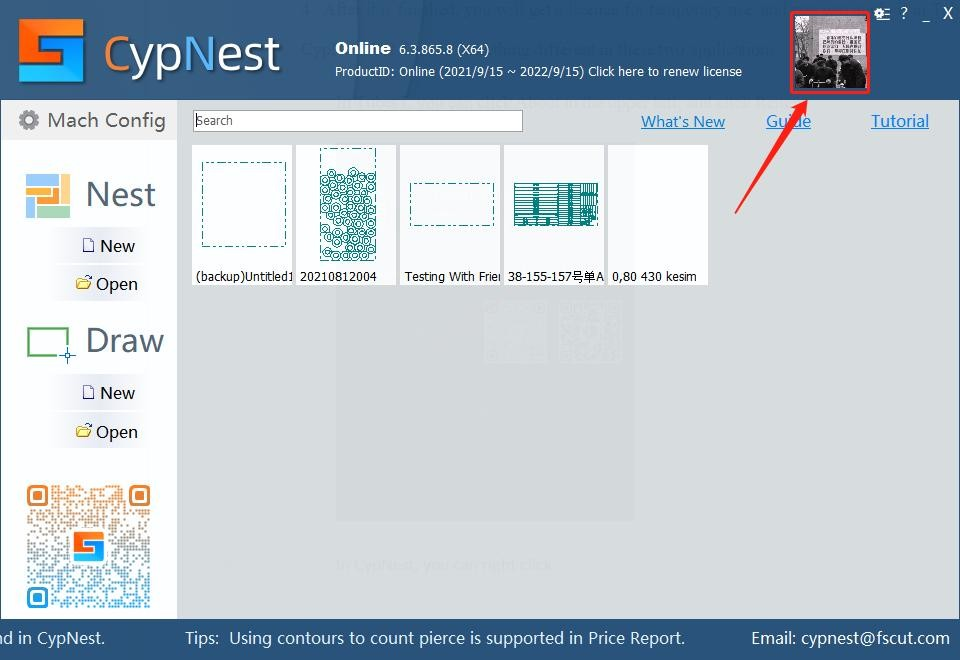 No matter which one you choose in the above, you will be led to Subscribe Center where you can check all subscribe records and status: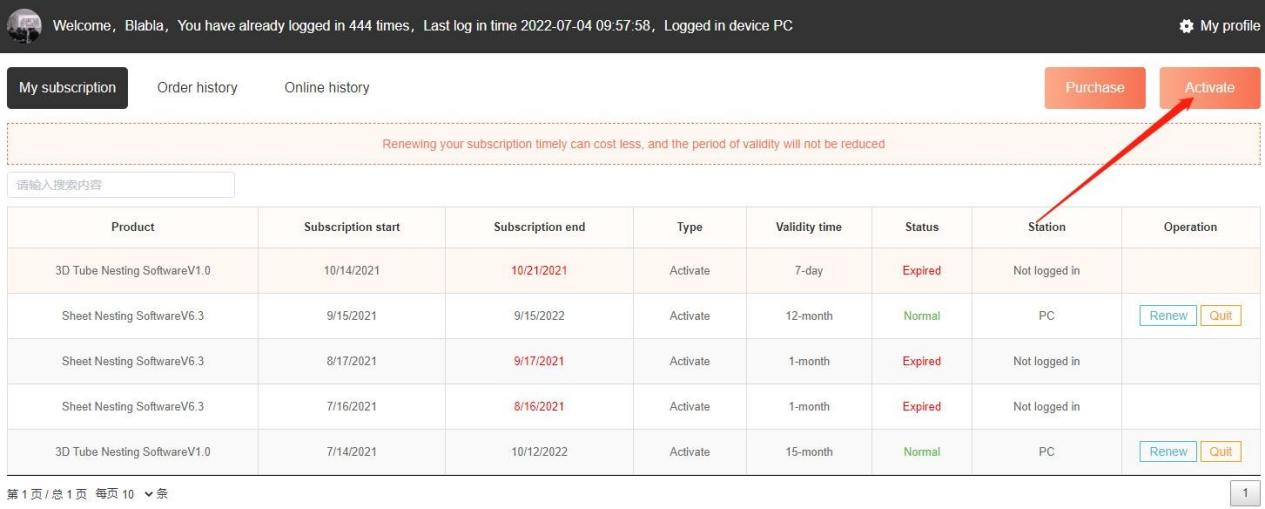 Then you can click Activate and input the temporary code you get, finish it by clicking OK.