Register License
The control card built-in a software dongle which allows manufactures to setup service time of machine system for security or payment collection purpose. Click question
mark in top right position open 'About' page to check validity period and register new license of prolonged service time.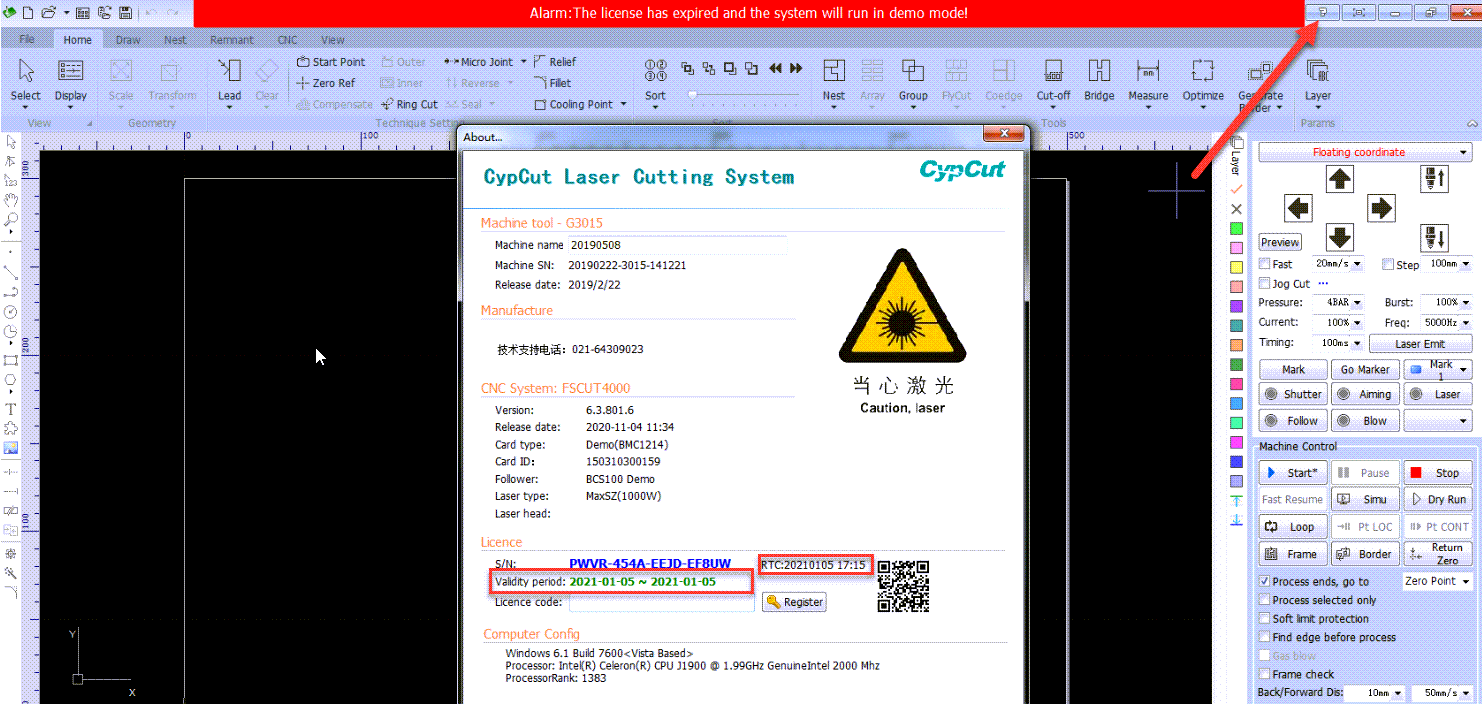 Manufactures provided with a tool TinyKey(PC and mobile supported) to create license of given time period in wanted days, months or years, correct system time(RTC)
or set permanent service time for control system. 
For users just input the license code given by machine supplier to unlock and prolong system validity time.
After register new license code of prolonged validity time, system will prompt a dialog box and  refresh the validity period. Restart software to finish registration.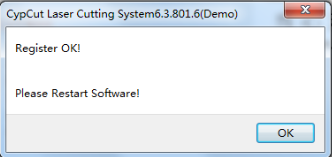 Notice: if RTC time different with PC time, please contact FSCUT support to correct RTC time first.