As separate lines cannot be saved in 3D CAD software like SW and UG, so you can only realize a single cutting path in TubesT by Draw Wrap or Delete Curves.
        But for now, a new function released, Replace as Point, is capable to replace the narrow strip as lines.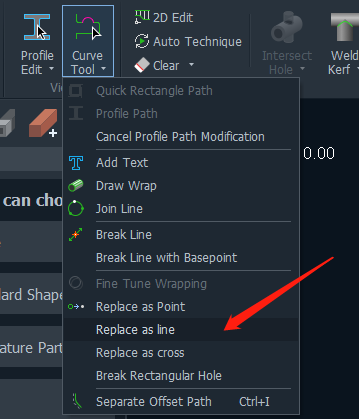 For example, you can mark the position for welding by this option.
        To make it, select the graphics, and choose Replace as Line in the drop-down arrow of Curve Tool, set specific Max Width, then the narrow strips with width less than the value you set in Max Width will be replaced as lines, but it will not be validated on other graphics.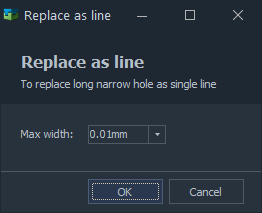 The narrow strip can be rectangle, arc shape as well. And the line will be at the middle of the strips.