Function Description
YXY file is the engineering files in TubesT. It cannot be used for tube processing, which is different from ZX files from TubesT.
The table below shows the files supported in different applications.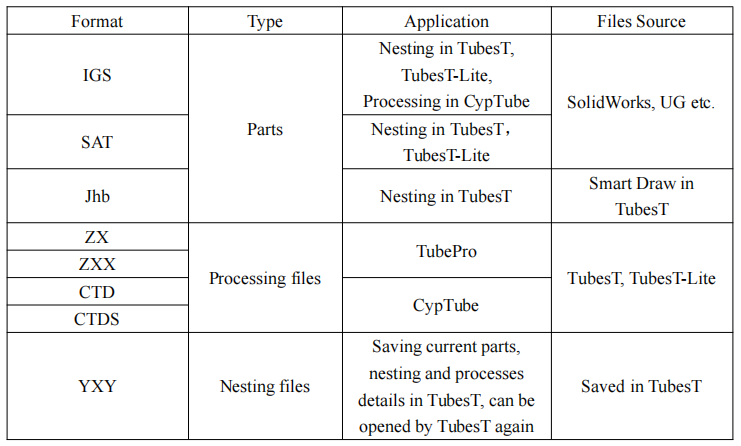 When you open a YXY file by Import from File or double click it, TubesT will restore all the information saved, parts, techniques of parts and nesting results.
It is recommended that you save YXY files separately when exporting nestings. In case that you need to modify the techniques, cutting sequence or nesting of parts, it would be convenient.
How to save YXY
2 ways to save YXY file
Click Save at the upper left window to save the YXY file.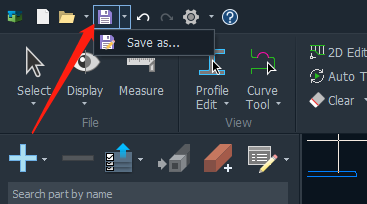 Click Quick Config and the User Habit Settings window will pop out. Click the User Habits tab, and check Save YXY Automatically When Export Files. You can select a folder to save it or save the files to the same directory as ZX files. After this setup, TubesT will generate a YXY file when exporting processing files.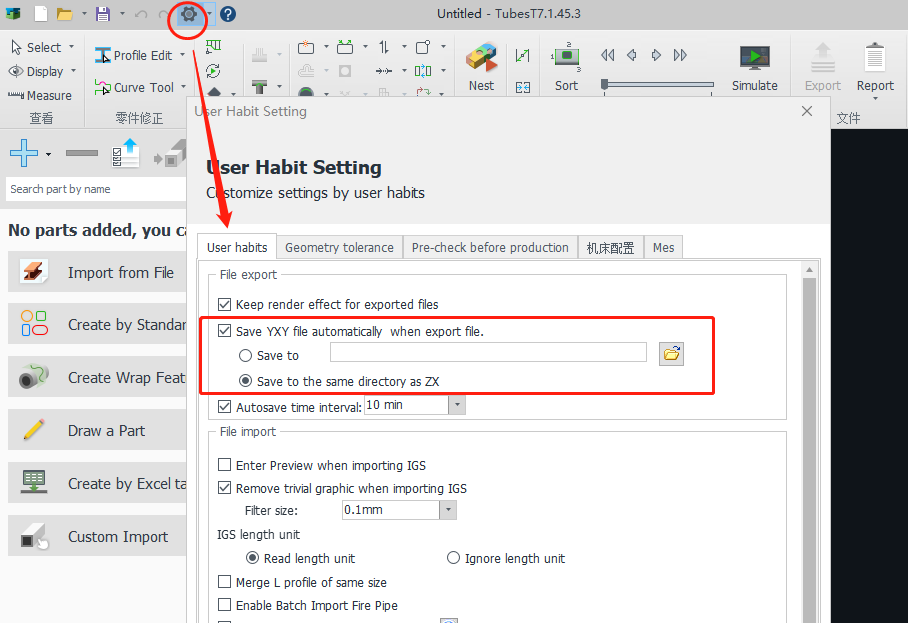 ---
If you have more question, contact us at tubest@fscut.com or join Whatsapp CAD/CAM group.