Description
        The files in YXY format, is the engineering files for TubesT, but different with ZX and CTDS files from TubesT as well, YXY files cannot be used for tube processing.
The table below shows the files supported for different applications.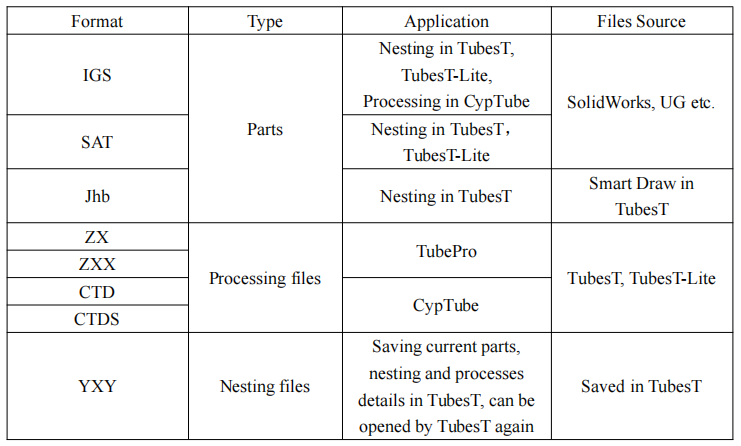 When you open a YXY file by Import from File or double click it, TubesT will restore all the information saved, parts imported, processes added and nesting results included.
         Therefore, we sincerely advise you to save separate YXY files when exporting nestings in case you need to modify the parts processes, cutting sequence or nestings, which is more efficient.
Operation
On upper left of TubesT, you can save the YXY files manually by the options below.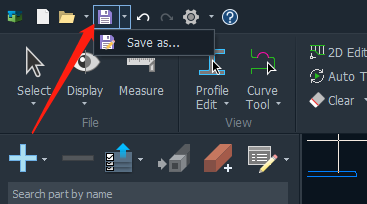 Enable Save YXY Automatically When Export Files in User Habit Settings, and select a folder for it or save the files to the same path with ZX files exported, then TubesT will generate a YXY file when exporting processing files.