As for the curves generated by Weld Kerf and Compensation reliant on original curves, Separate Offset Path will set the paths as independent curves, without the original ones saved.
       It is usually applied when the parts need adding Welf Kerf and Break Line process. In this case, you can add Weld Kerf on the parts first, then select the very cutting path processed and click Separate Offset Path in the drop-down arrow of Curve Tool (or press Ctrl+I) to generate an independent cutting path, which allows to be applied Break Line or Compensate etc.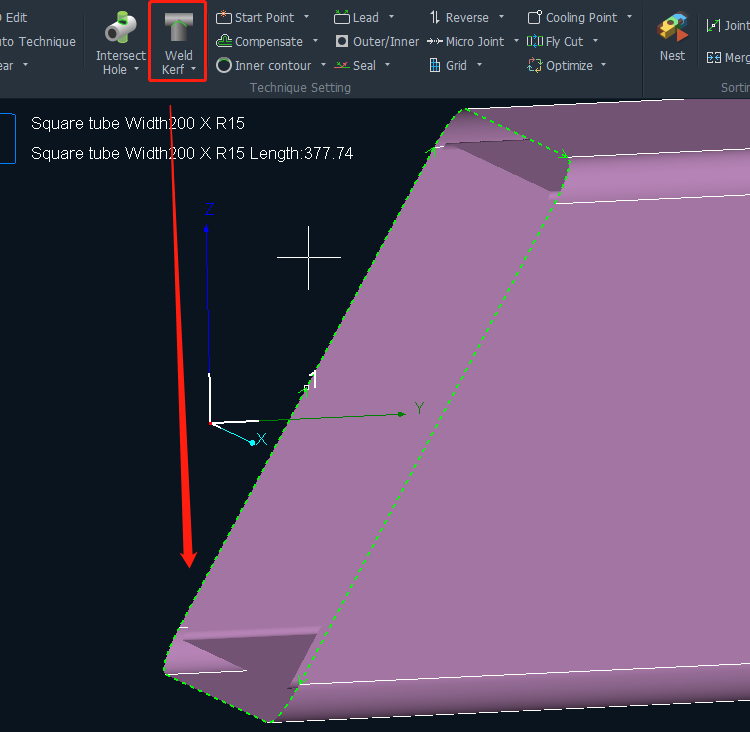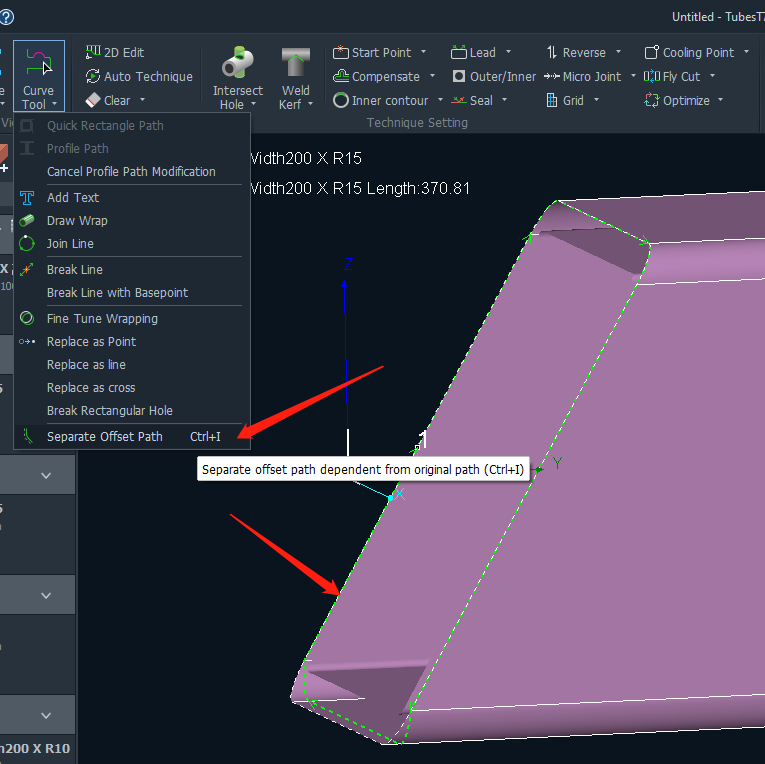 As we can see, the original cutting path (the white one) disappears.