By Square Profile Precision in TubePro, you're allowed to check the external contour of current rectangular tube to check the error between actual and ideal tubes.
        As shown in the picture, it is necessary for you to input the dimension of the tubes correctly and precisely.
        Sample Step means the distance between two sampling points, Margin means the distance between the nearest sampling point to the edge and edge.
        Click Start to start sampling, then there will be a sampling result displayed as below: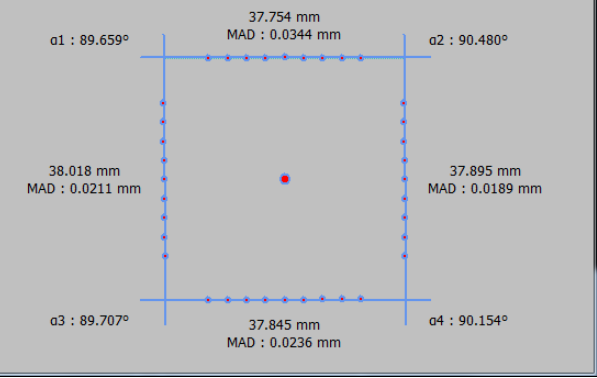 The result is capable to show the angle and side length according to the sampling, which can be compared with that of the drawings.
         If the parameters of the drawing are not corresponding to those of actual tubes, the cutting result will be effected.
         For example, the below is the part finished, it seems that the R corner of the drawing is bigger than that of actual tubes, which leads to that B axis rotates a little earlier when the machine is cutting the corners (The position marked means the cutting deviation).
         But the users drew the parts according to actual tubes of 50*25, R1, and they found that the result is normal when they drew the parts of 50*25, R0.01, which is not possible.
         Then, the analysis result of the tubes is shown as below: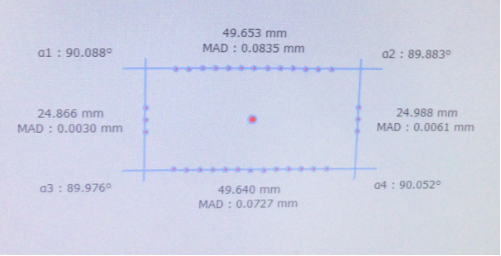 Finally, the tube dimension is changed to 49.6, R1, the cutting result is able to meet the precision demands.