Translation Tool
You can edit CypCut language file *.mui in any text editor, XML editor, or translation tools. We also provide a simple tool MUIEditor. exe to facilitate
user editing language file. Here will make an example of how to translate from English language file 1033.mui to target language needed.
Step 1: Open 1033.mui English file as reference to translate. Source will display in left column of editor as translation reference.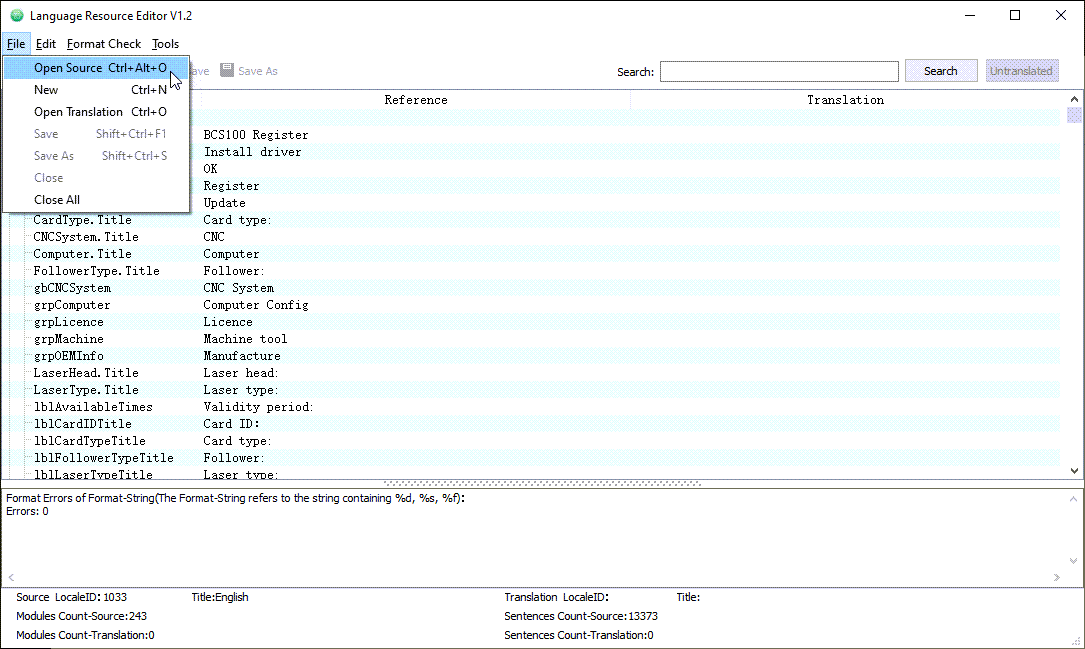 Step 2: Create a new file to translate or open a half-translated file to continue translation. Input translation of target language in right column.
Click 'Untranslated' button on top right position to view untranslated content.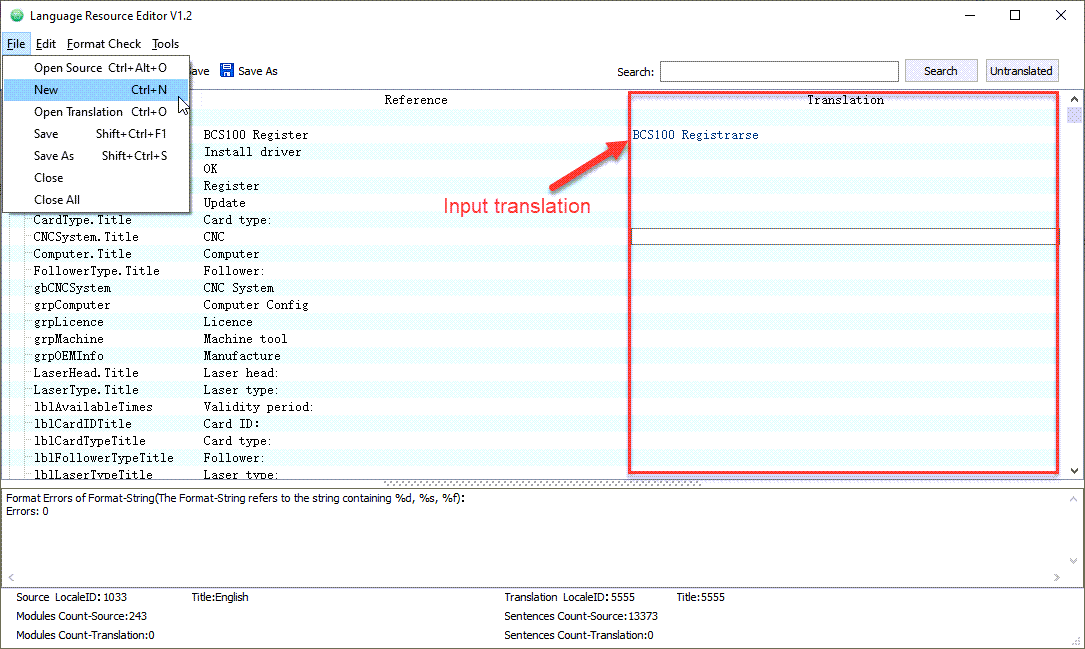 Step 3: Before save the translation file.
1. Check in edit > locale description and make sure file name same with Locale ID. For language file naming rules, please take reference from
2. Check format and correct all errors of missing symbols like <>, %d, %s, %f .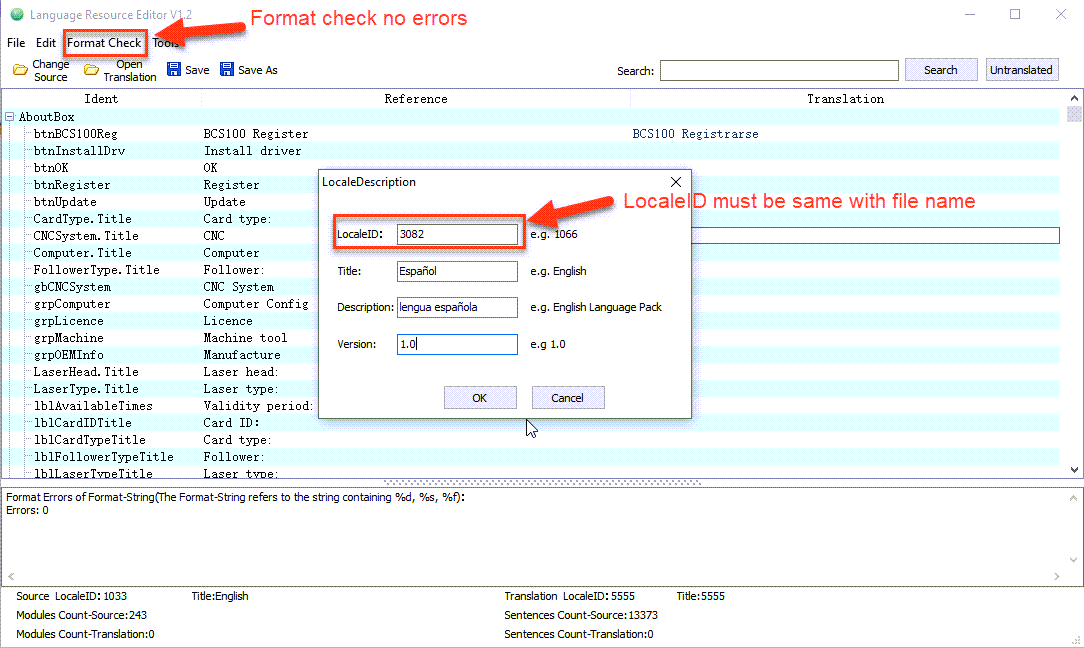 Notice: format of language file including all the symbols like <>, %d, %s, %f cannot be missing or deleted, otherwise it cannot display properly
in software or even rise software error.  You can check the error of missing symbols by 'Format Check' function to make sure language file format
correct and work normal in CypCut.