Description
It is possible to add text on tubes in TubesT to product the parts with hollowed texts or texts for marking to make the nameplates.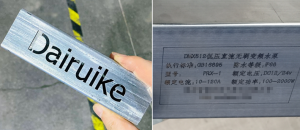 Hollowed Texts
In Add Text, Curve Tool, you can choose various fonts as you want and check their previews. Click OK when finished, and confirm its position by your mouse. Besides, it is necessary to do Sort when the text is added.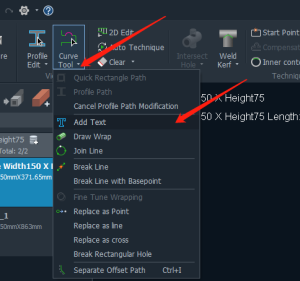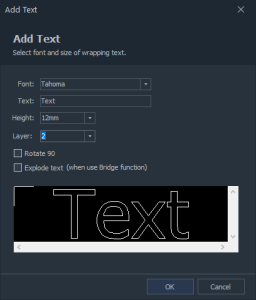 Marking Text
Hollowed Text is proper for parts marking, but the fonts in SHX format is used more often, which displays the content with just a single line.
Here you can select and check the fonts as you like.
If you just need these texts for marking, then it is possible to set separate layer for them, just as shown below, the green layer is for cutting by default, while the blue for marking.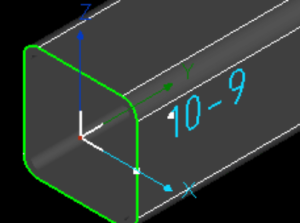 Note: When text is added, remember to sort the cutting sequence for parts.
In TubePro, you're allowed to set separate cutting parameters for Mark Layer. For example, Layer1 is for cutting, Layer2 for marking, you can change the parameters as shown below: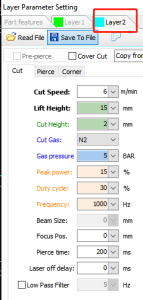 When there is a white blank as shown below, you can press A or D to rotate the text slightly, and S or W to rotate 90 degrees.