One-click finish nesting. Choose preference of nesting strategy—parts arrangement orientation in sheet, speed-utilization balance, common line
Creation, parts rotation in nest, sheet utilization priority etc.
---
Video Tutorial
---
Operation Guide
---
1.

  Auto Nest: click button will open auto nest parametric window, setup preferred nesting strategy including sheets utilization priority, parts
rotation, common line creation etc.
2.

Region Nest: click Auto Nest drop-down menu, Region Nest is to fill up parts in user-crossed rectangular area on the sheet.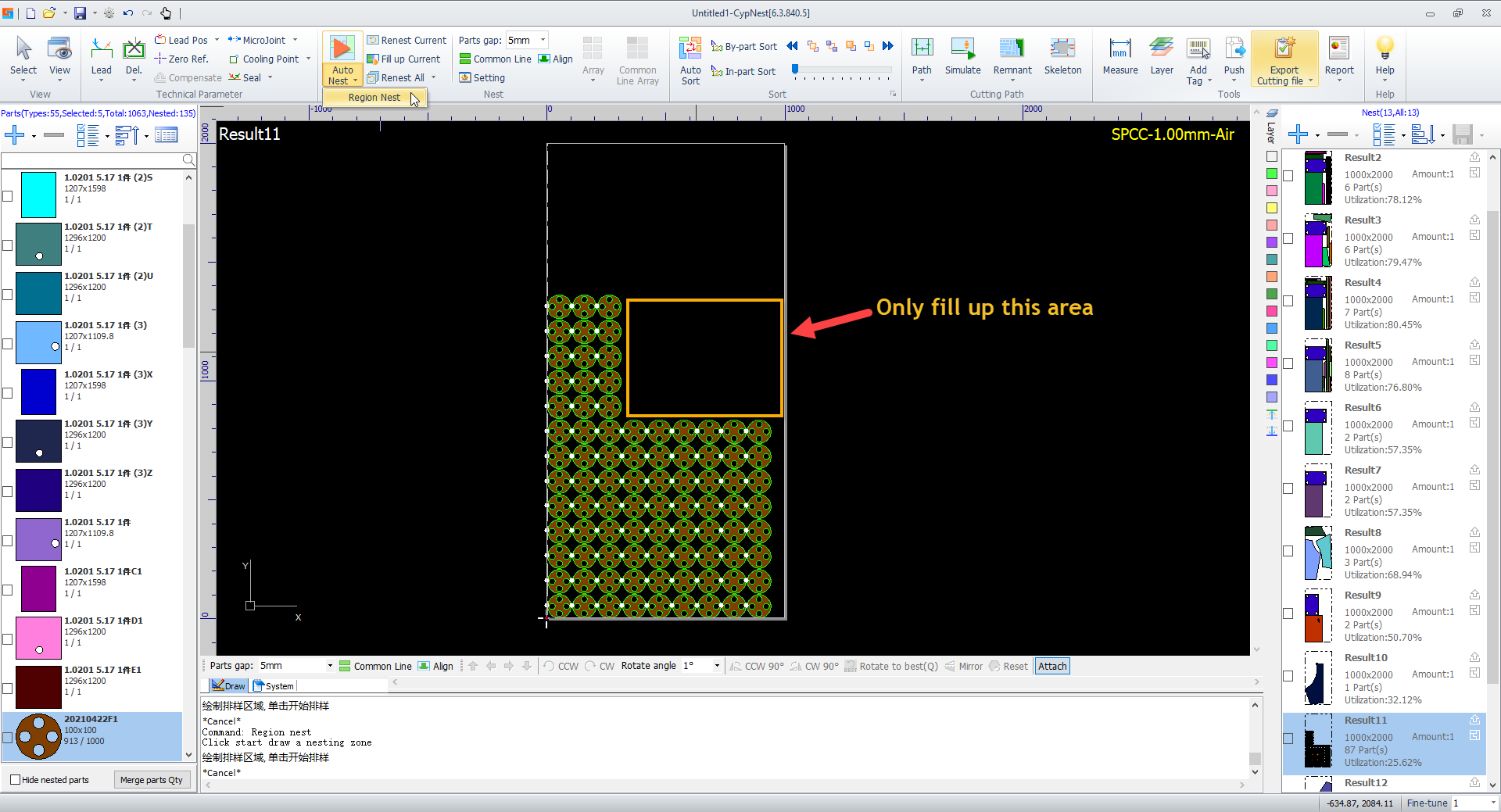 3.

Renest Current: to rearrange the current nesting if the result is not satisfied. Click in right column to switch current nesting.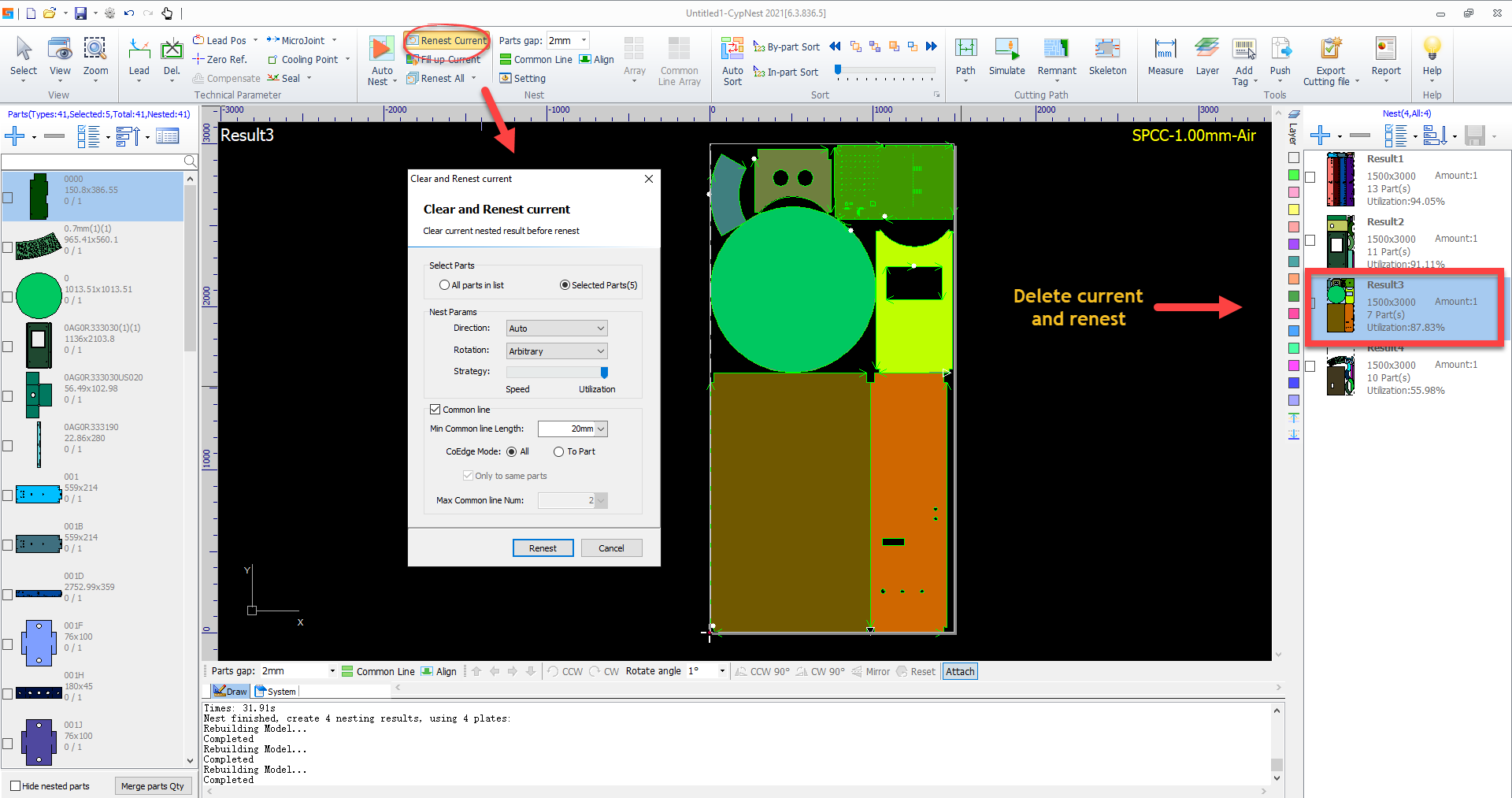 4.

Renest All: delete all nesting results and nest all parts with new setups.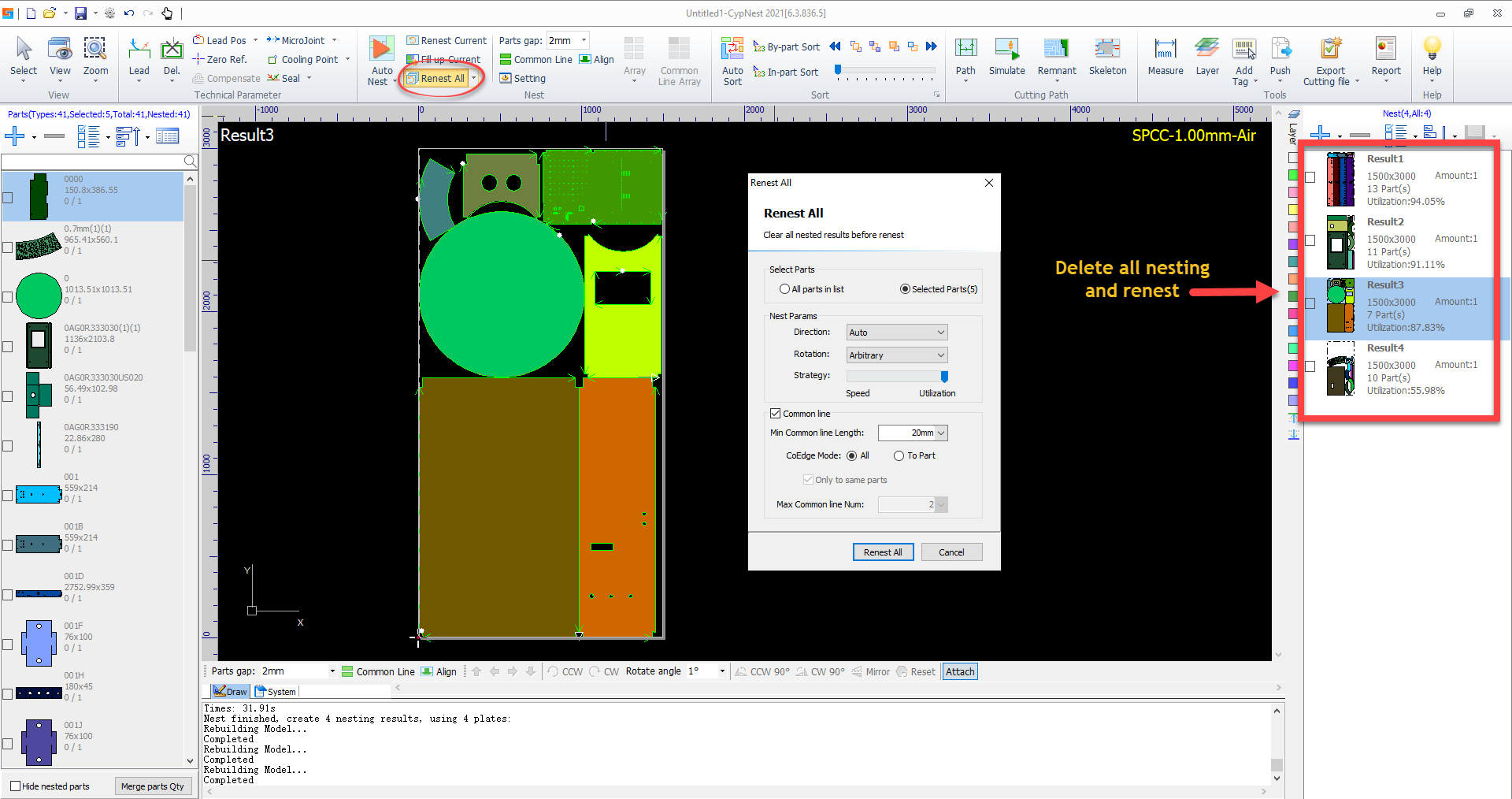 5.

Fill Up Current: to fill up the vacant space of current sheet with available parts.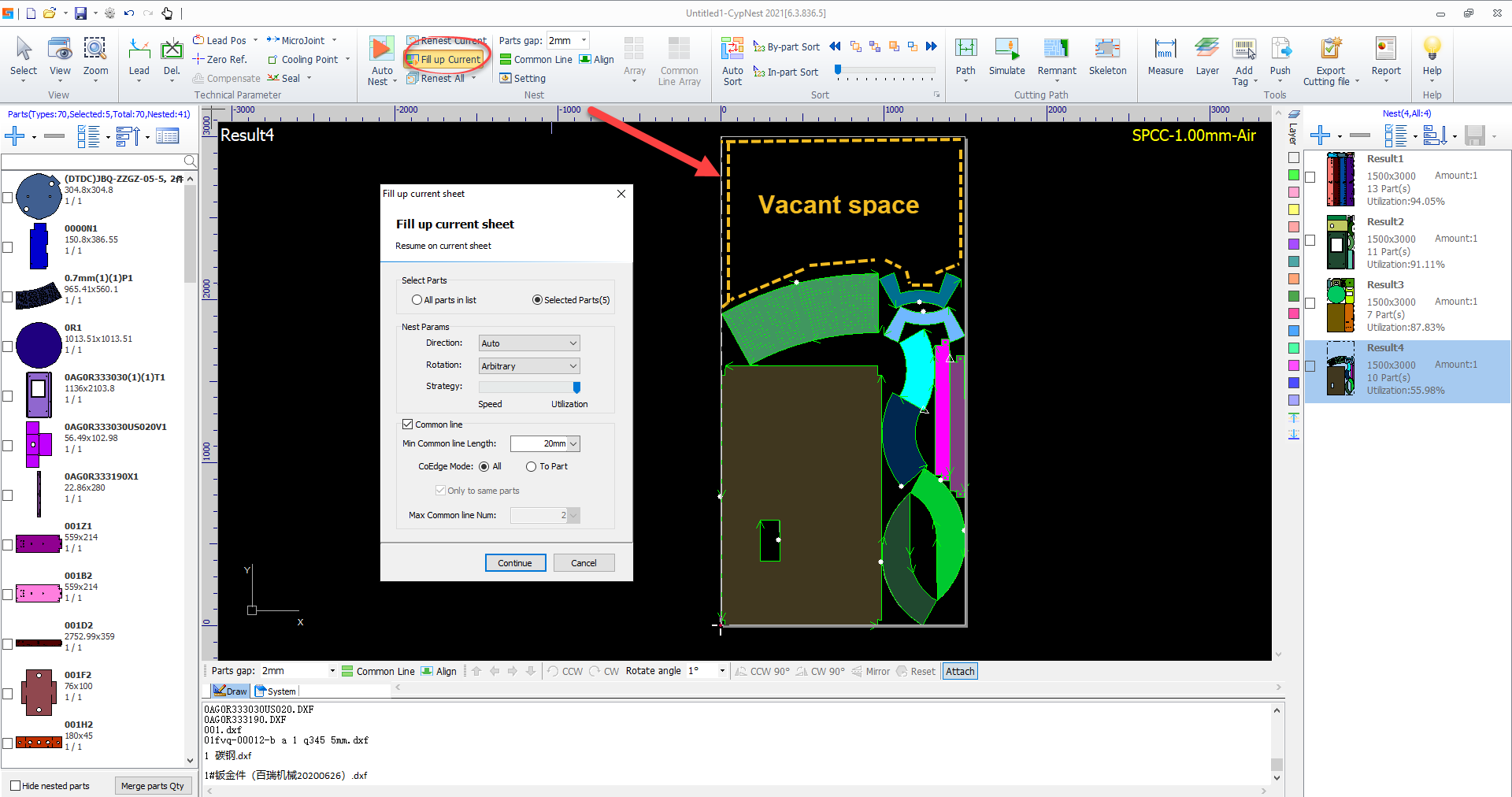 Next Article
---
---