Click Draw a Part in the main interface, and then you'll be led to TubeDraw page.
According to the drawing rules of TubesT, you should draw Main Tube with specific section types and dimensions, then apply Extrusion Holes, V groove and Extrusion Cut next, when all above is done, a part will be created successfully.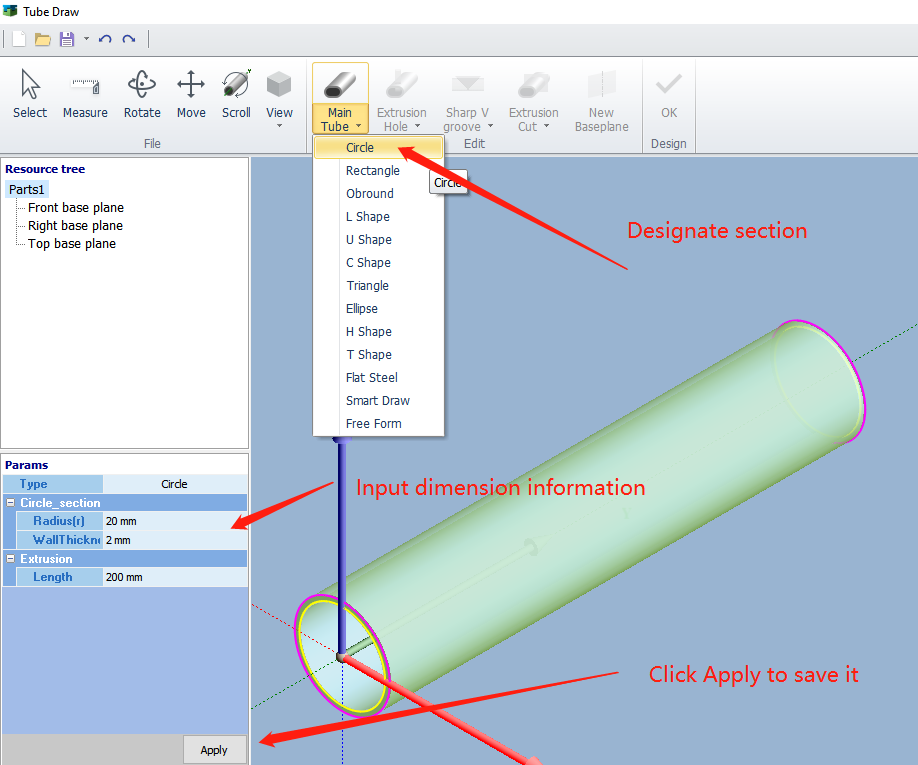 The key point is, if there is no expected section type on the list, you're allowed to draw a 2D draft as the section in Smart Draw, the steps are shown as below: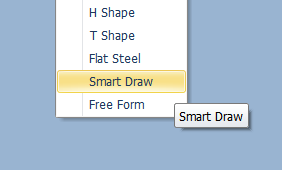 Draft Plane Selection
When drawing the section for main tube, you don't need to select specific draft plane for it.
When for Extrusion Hole, you have to select one as the draft plane like X, Y or Z, even a new one created by you.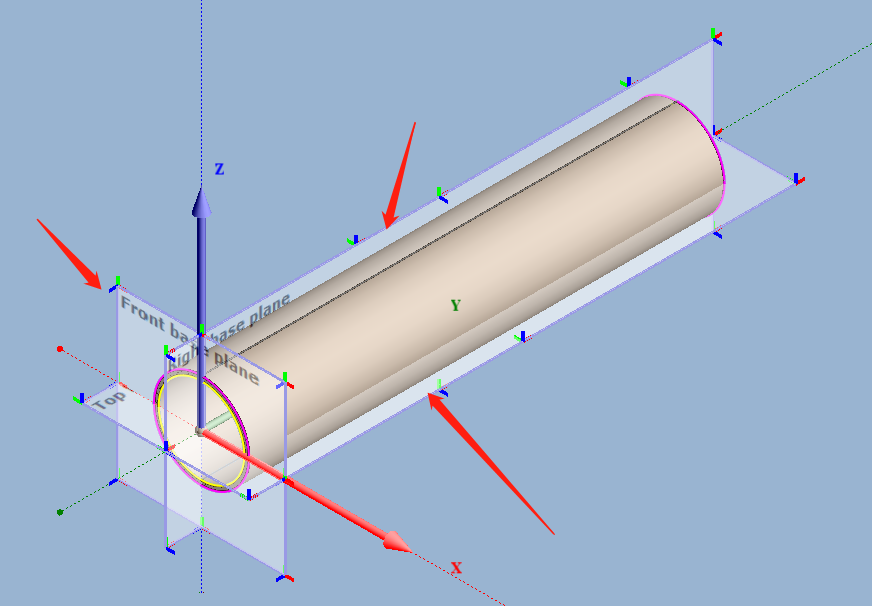 Draw a Section or Apply a Template
In Smart Draw, you're allowed to edit drawings by Line, Arch or some else like in CAD.

When you're drawing a line, you can apply one of 180, 90 or 45 degrees by holding Shift.
Also, it will be much efficient for you to use the templates preset in SmartDraw, but some changes on dimension are necessary. If those ones are not suitable for your situation, it is possible to add new templates by yourself.
Apply Constraints
The section draft in 2D is designated by Geometry and Dimension Constraints.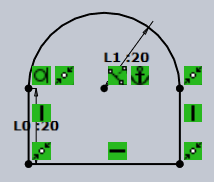 In the drawing above, there are some necessary constraints as shown below:
Geometry Constraints:
Horizontal and Vertical lines, Perpendicular Bisector and also Merge the points of lines.
Dimension Constraints:
The dimension information for lines and graphics, like the vertical line of 20mm, an arch of 20mm radius.
Position Constraints:
The center of Arch is Fixed.
When all constraints above are set, then the shape, dimension and position of the section graphic will be restricted completely, its line color will turn black after all is confirmed, blue if it is still possible to make some modifications on it.
Draft Confirmation
When there is no new content in SmartDraw, the icon OK is unavailable with grey color.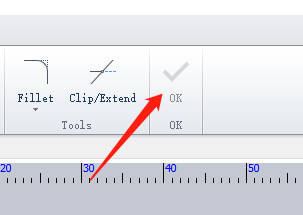 But if you finish all steps above correctly, you can save current draft as the section type after clicking OK.
During the modification, you're allowed to click the options here to Minimize, Maximize or Close current window.
Draft Modification
Click OK when you finish the section drawing, then you'll be led to TubeDraw page again to modify the dimension or some else.
On the left bottom of the main interface, there will be a preview of current tube, also the dimension will be listed on it, which allows you to adjust it directly.
For example, you have finished the drawing of rectangle section as the Main Tube like this one,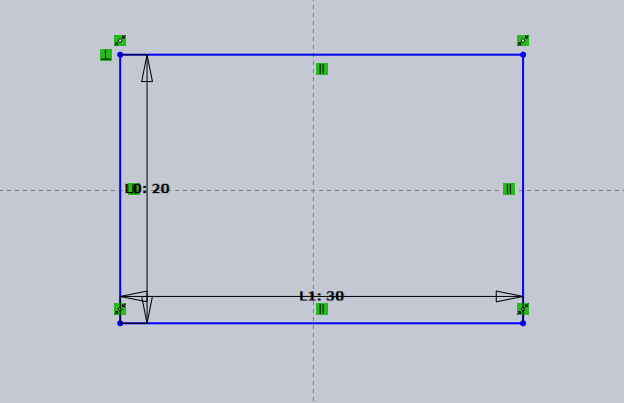 When back to TubeDraw page, you can modify the dimension here.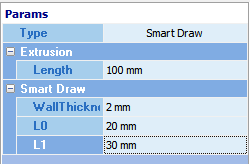 Besides, if current section is for Extrusion Holes, you can also click corresponding draft listed in the Resource Tree to re-modify it in SmartDraw if needed.
Save As
The options on the upper right are New, Open, Save and Save As respectively, you're allowed to save the draft edited as a file in MZB format, which can be used for a template or re-edit it next time.
Notes
(1)For Main Tube: It is unnecessary for the draft to be closed, but must be continuous; There must be Merge Constraints for the points of every couple of lines or arches, or it will give an error to notice you the current drawing can not be set as the section.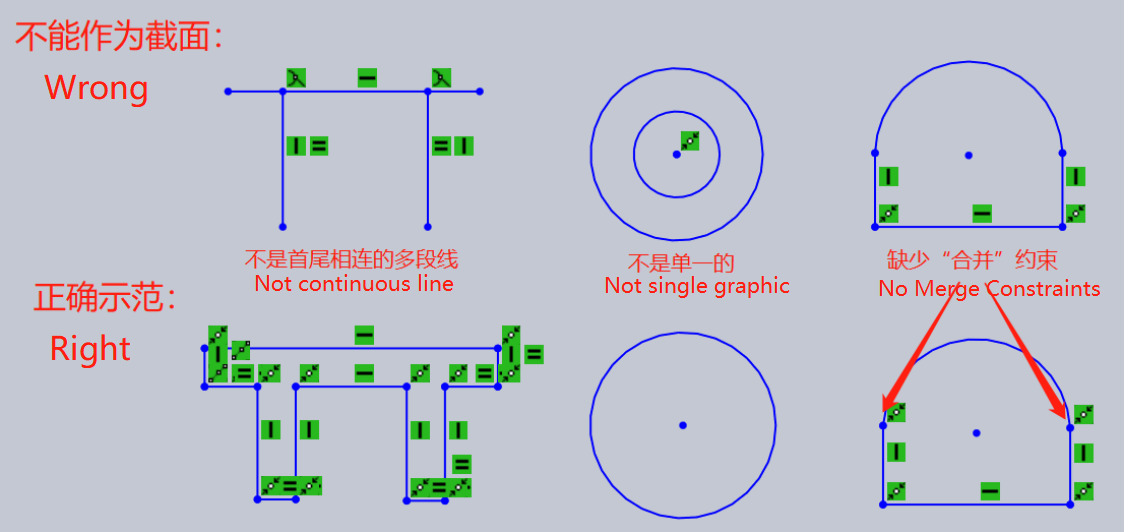 (2)For Extrusion Holes: If the drawing is not closed, TubesT will connect these two points automatically; If the area is 0 after automatic connection, it will be invalidated by TubesT; If there are some graphics which are intersected, it will give a union result.

(3)You're allowed to select multiple graphics by holding Shift; If you do the window selection from left to right, you need to make all graphics contented to select all, but not if you do it from right to left.
(4)Press ESC or click Select on the upper left to quit current command.
(5)Select specific graphics and it is capable to Copy and Paste them.