Create a report for pricing to your client and production schedule. 
---
Video Tutorial
---
Guide
Setup CypNest in same machine config and production technique with laser machine before summarize all the production data including time of
cutting time, marking time, pierce time, travel time and gas blow time, laser firing length of cutting length, marking length and pierce times etc.
---
1. Machine config: to setup the acceleration, speed and gas related parameters same with  laser machine in Layer > Global Parameter.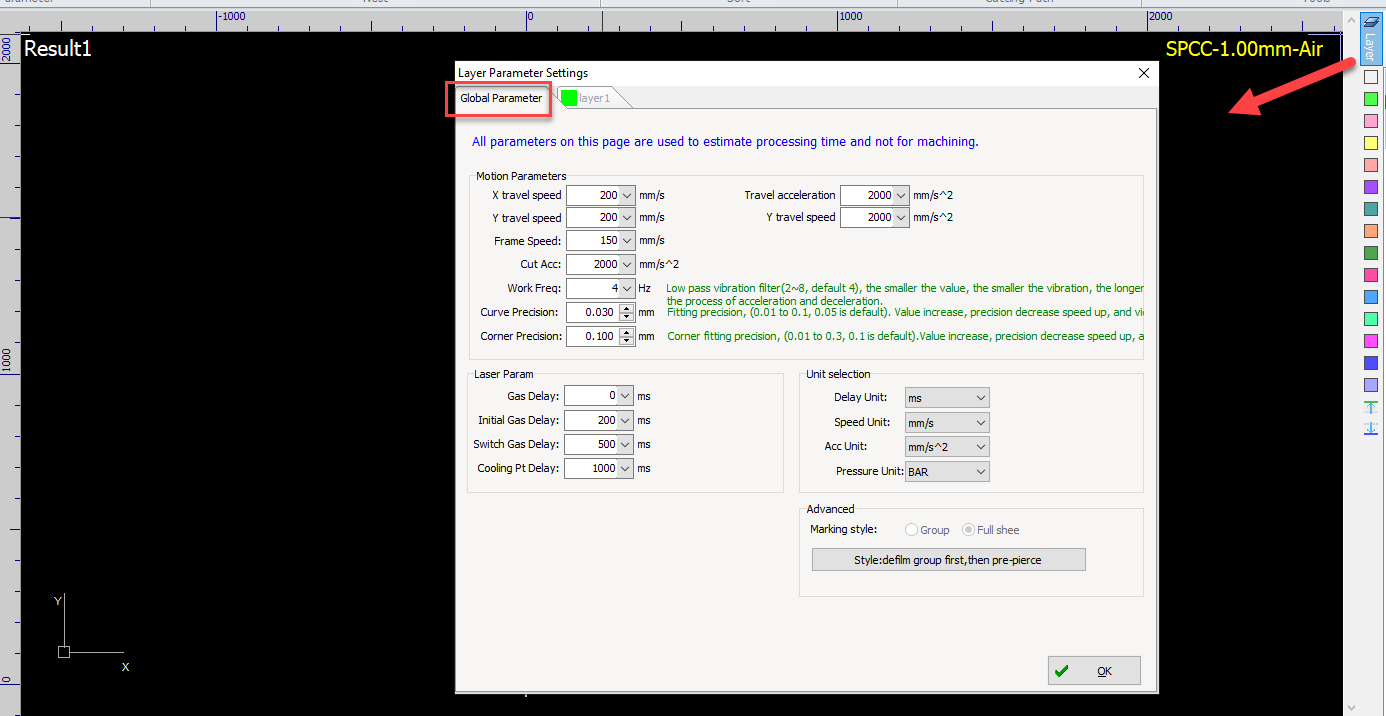 2. Layer technique: to setup the production technique which can be loaded from CypCut *.fsm file directly. For pierce times calculation, it has to
activate the pierce function first.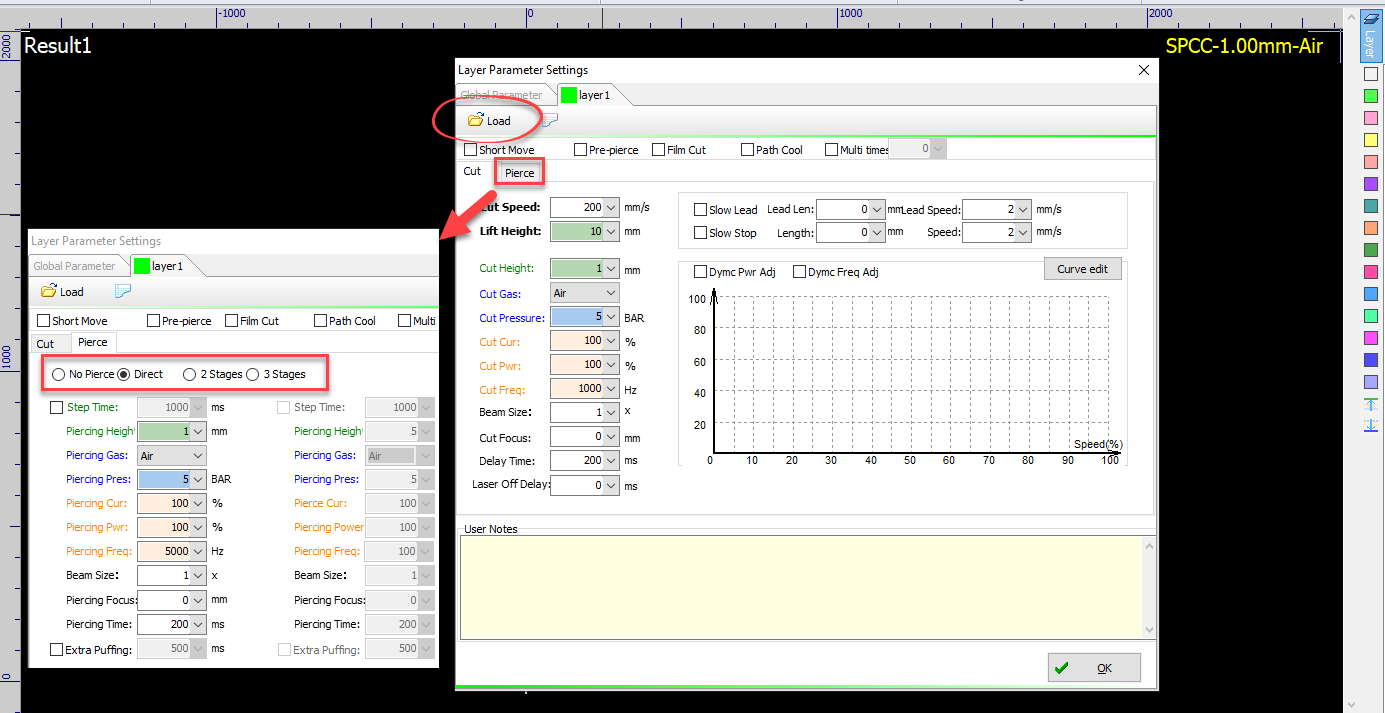 3. Generate report: it's available in Excel and PDF format. Besides preset template, user can edit the custom report template of wanted data item
and table arrangement.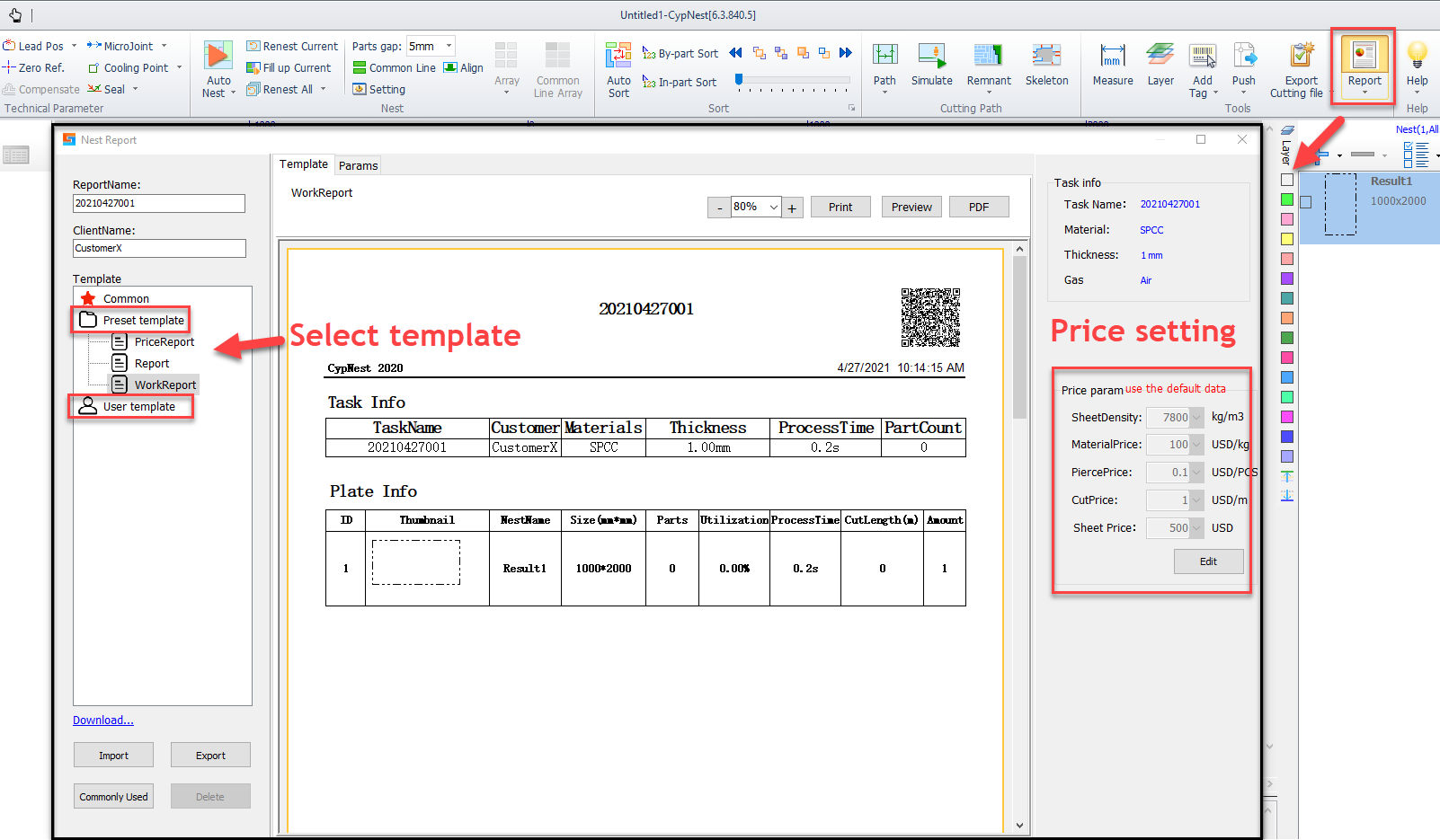 Next Article
---
---
If you have more questions, contact CypNest technical support at cypnest@fscut.com, or join CypNest Whatsapp group by scanning the QR code below,