As shown in the picture below, there are separate Return Origin option for each axis, also Return Origin Settings and Ignore Origin Alarm included in the drop-down arrow.
        If the control system you're applying on the machine is FSCUT5000A, you can realize separate Return Origin for Y1, Y2, B1,B2 and B3 respectively.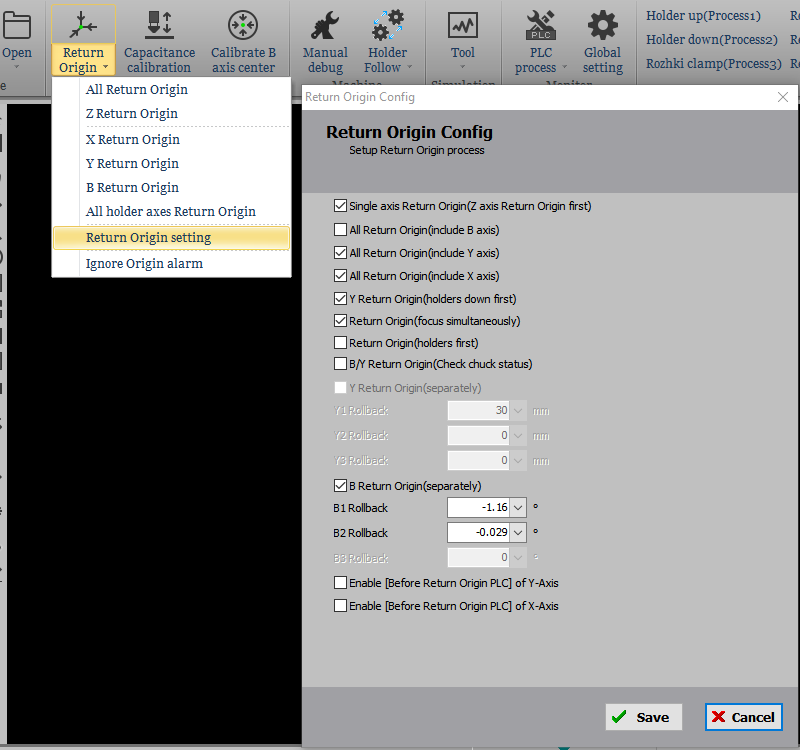 Notes: If you finish the Return Origin for a single B axis, it is necessary for you to select Y2-B3 mode in Manual Mode and execute Return Mid once.
        If you enabled this option pointed in the picture below, TubePro will give a Return Origin alarm every time it starts, which can only be removed by All Axes Return Origin.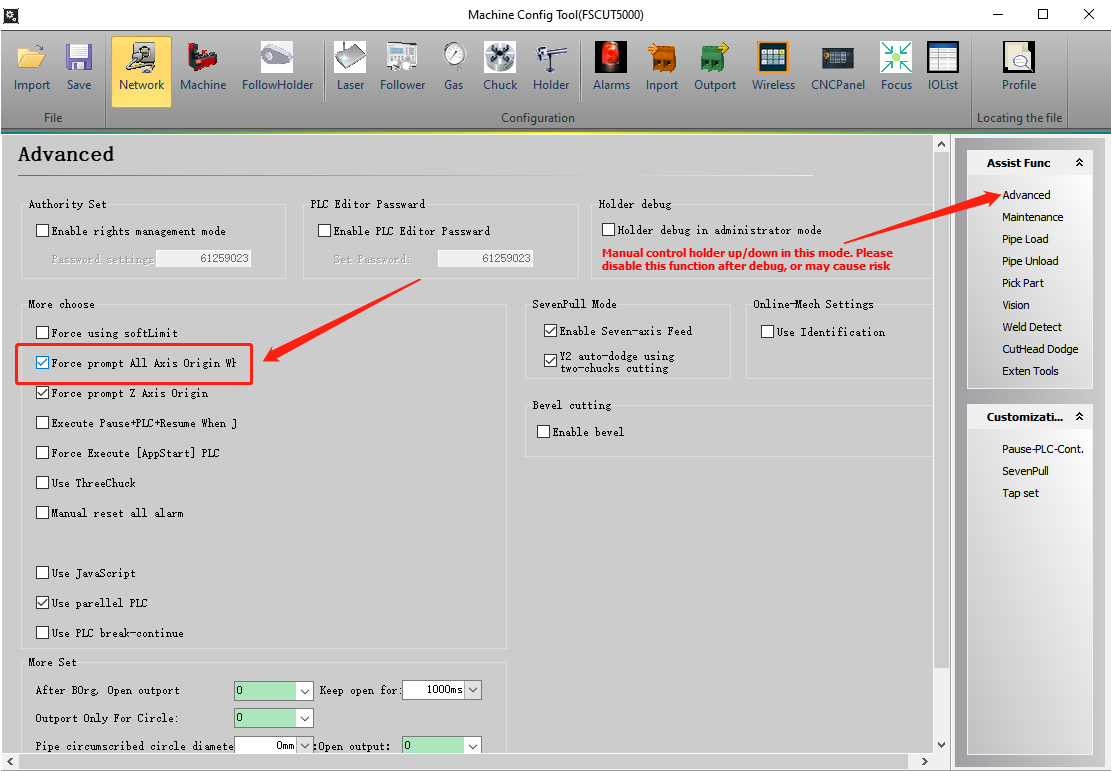 In Administrator Mode, you're allowed to click Ignore Origin Alarm to ignore it, and it is possible to resume machine debugging in safe situation.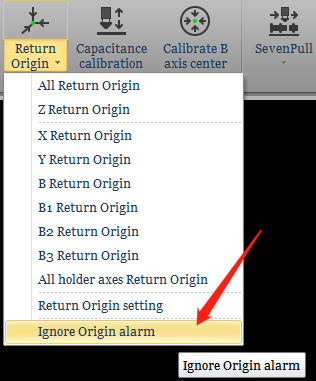 Parameters Definition: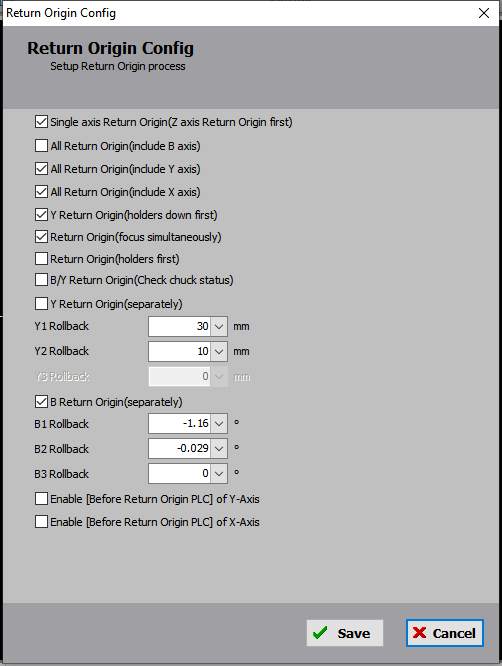 Single Axis Return Origin(Z Axis Return Origin First): Z axis returns origin first before all axes return origin to keep the cutting head safe.
        All Return Origin(Include B axis): Disabled by default. If the B axis has no origin signal or there are two origin signals for two B axes respectively and B Return Origin(separately) is selected, do not enable this option.
       All Return Origin(Include Y Axis): Disabled by default to avoid that the tube loaded falls down from the middle chuck during All Return Origin, unless you want Y axis returns to origin when All Return Origin is executed.
       Y Return Origin(Holders Down First): Enabled by default. Considering safe working situation, the holders should dodge in Down position when Y axis returns origin to avoid the collision.
       Return Origin(Focus Simultaneously): Focus axis returns origin during All Return Origin.
       Return Origin(Holders First): Holders return origin first during All Return Origin.
       B/Y Return Origin(Check Chuck Status): TubePro will check if the chucks are loosened when B and Y axes return origin.
       Y Return Origin(Separately): For FSCUT5000A control system, you can enable this option when Y1 and Y2 need separate Return Origin operation, it is necessary to set separate origin limits and signals for these two respectively.
       Y1/Y2 Rollback: You're allowed to set the rollback distance for Y1 and Y2 respectively, same to B1/B2/B3 rollback.
       Enable [Before Return Origin PLC] of X/Y axis: The actions in Before Return Origin PLC will be executed when X or Y returns origin if corresponding option is selected.