Setup and modify production technique(lead line, kerf width offset, cooling point etc.) of parts automatically or seperately.
---
Video Tutorial
---
Operation Guide
---
1.Auto Technique applied to all parts automatically if function activated when create nest task. Each technique in the menu can be turned on or off
separately. The technique will be saved in database and load in to nest task of same config of material, thickness and gas.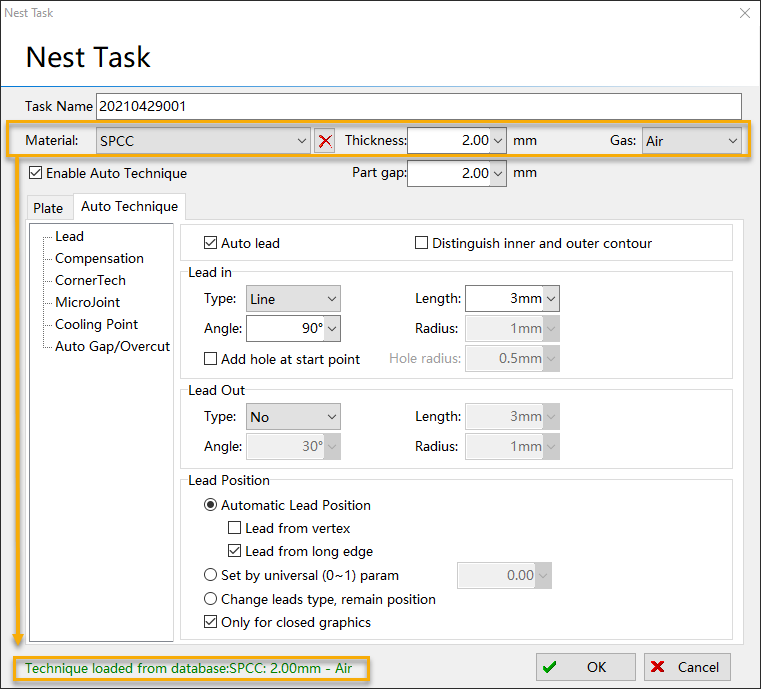 2. The technique setting is also available in Import Part Editor when import part drawing.
3. After import the part, technique setting is still available in part editor. You can edit the technique of part separately.
Next Article:
---