True and False Monkey King: Is Your FSCUT System the True One?
2023-03-02
Core of Laser Cutting Control System
For laser cutting control  system,
The core – the core components of laser cutting machine
The most critical – the brain of the laser cutting machine, which controls the operation of various components of the equipment
The most important – the stable operation of the laser cutting machine and the guarantee of efficient processing
Fake CypCut
Since 2012, Friendess(FSCUT) has devoted to the laser processing industry. In the core technology of the laser cutting control system, such as computer graphics, motion control, laser processing technology and other aspects, Friendess has made major breakthroughs. The laser cutting control system independently developed by Friendess, from entry-level to high-end, has been tested by thousands of customers for over ten years. Its rich functions, convenience and ease of use, stability and high efficiency have been highly recognized by users. At present, FSCUT laser cutting control system has become the mainstream configuration of laser cutting machines.
In recent years, Friendess laser cutting control system has been copied by many laser control systems due to its excellent performance and convenient operation. However, these laser cutting control systems often can only copy the software interface, and  its core technologies such as motion control are often very unstable, often causing major economic losses!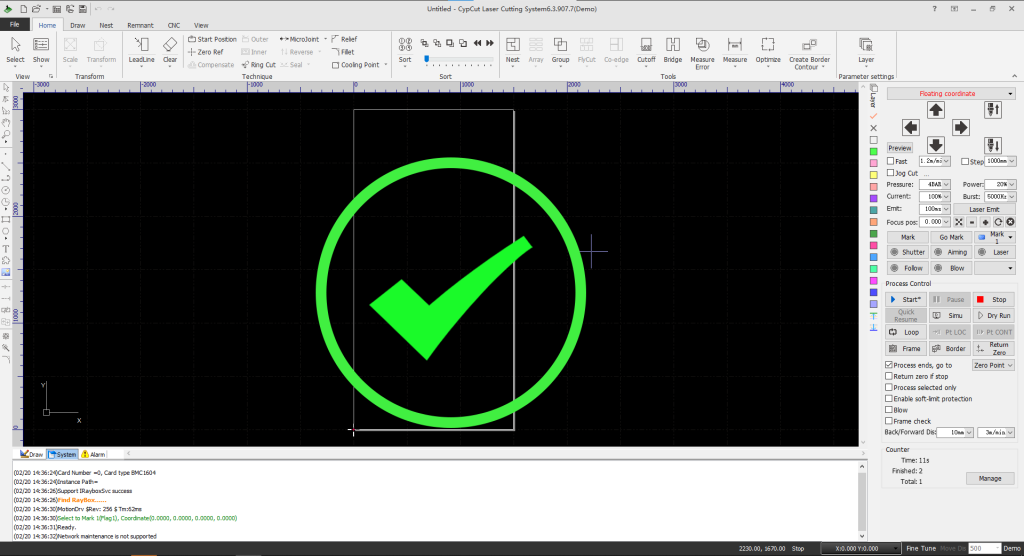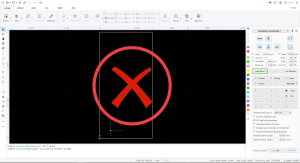 In order to reduce costs, some companies deliberately use these simple and low-end systems with very similar interfaces, so users mistakenly think that these systems are based on systems customized by Friendess. After purchasing and using the equipment, they find out that they are not used to its features and the problems keep coming up.
How to identify genuine FSCUT system
Let's take FSCUT 2000E as an example to show you how to identify the genuine FSCUT system and help you distinguish the authenticity of the Friendess laser cutting control system. This is the most accurate way to tell the authenticity of the FSCUT laser cutting control system through the interface of the software.
1. Open the About interface near the software close button, as shown in the figure below.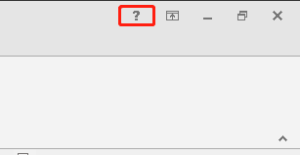 2. If it is a genuine CypCut laser cutting control system, you will see a large CypCutE logo and "CypCut Laser Cutting System" on the About interface.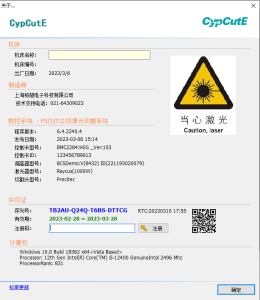 Friendess team hope that through the above methods, you can easily distinguish the true and fake FSCUT laser cutting systems, and not buying counterfeit laser cutting systems that will cause damage to you.
In the future, Friendess will continue to understand customer demands and opinions, solve the pain points and difficulties of laser cutting, innovate products, and provide you with better services.
Read More