Install CypNest and Get Trial/Demo
---
Pre-knowledge
Register and get CypNest trial requires online environment.
Free trial only available when both PC and email/WeChat ID never used to activate CypNest before, and trial period is 30 days.
Under CypNest trial, user can only use CypNest on same device that finish the registration. Paid license can run in different device.
To prolong trial, purchase CypNest perpetual license, or any CypNest related support welcome to contact us by email cypnest@fscut.com.
System Requirements
Operating System: Windows 7 and later, both 32-bit and 64-bit compatible;
CPU: Intel I5 and above;
RAM: 8GB RAM at least;
Disk Space: 5GB spare space.
Install CypNest and Get Trial
1.Download: CypNest download location. Disable anti-virus program during installation,  double click installer

CypNest.exe and finish installation. Suggest to use default options.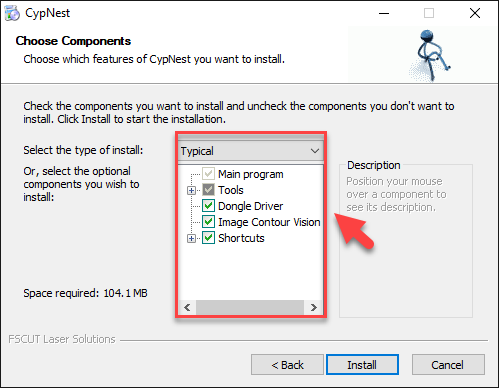 2.Register: double click desktop icon

open login page. For international user, it's recommended to use email login and register the account first.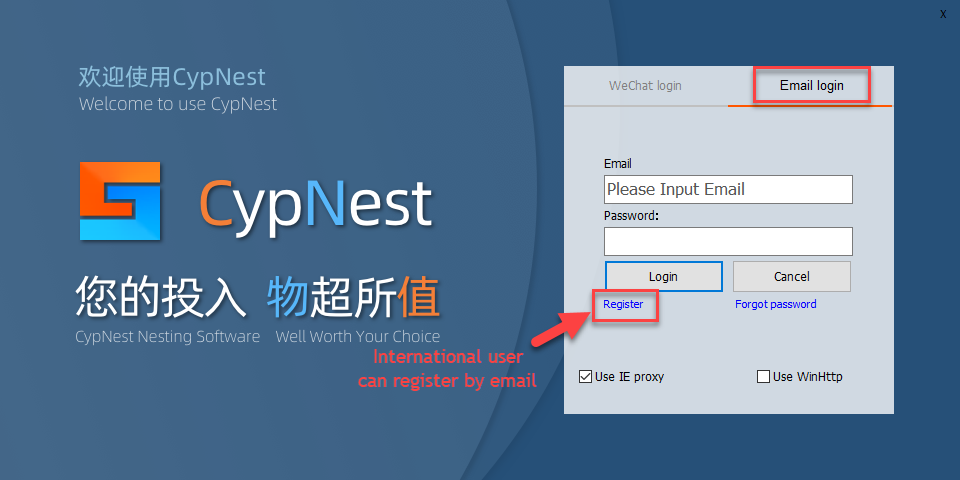 3. Login: After finish registration, return to desktop and log in again with registered account. If trial applied succeed, you can enter CypNest main page and see trial days left.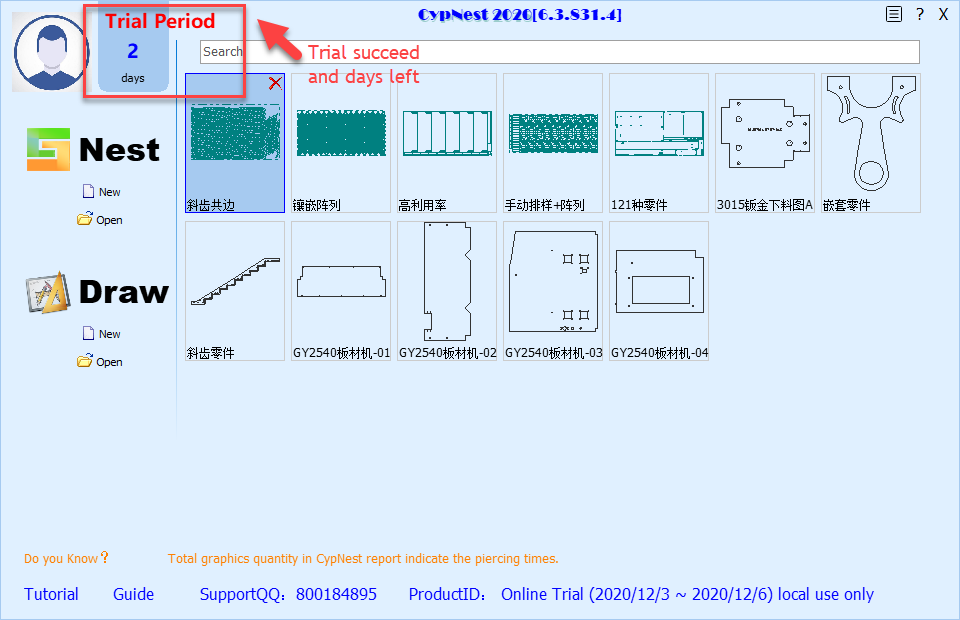 If login failed that means your device/account activated CypNest before and not available for trial. You need to buy the license in subscription center or contact CypNest support to
prolong the trial.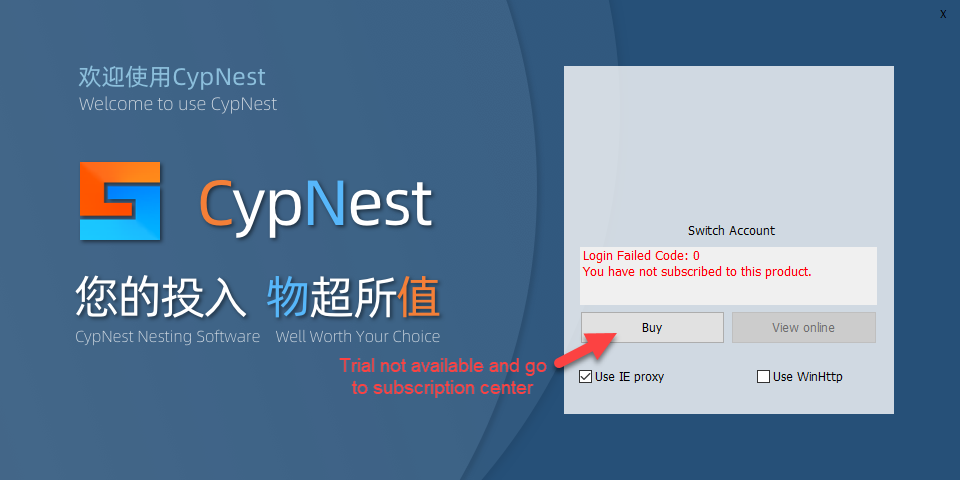 Language Options
There are two ways to change CypNest language.
1.Language drop-down menu. User can select CypNest interface language in drop-down menu. If the language you want not in the list, you can add a language pack for it later.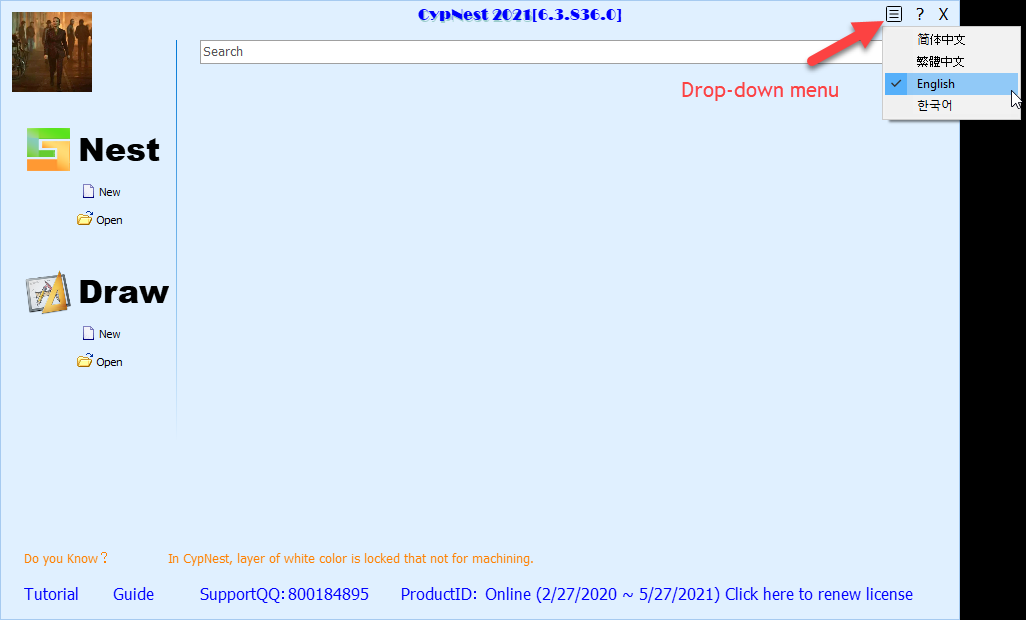 2.Language pack. CypNest installed with default language pack which displayed in language drop -down menu as options. User can add a new interface language by translating the existing language pack under C:\Program Files (x86)\Friendess\CypNest\language to target language. The language pack is a separate module outside core program and contains text strings that displayed on user interface. You can contact CypNest support consulting language pack and translating issues. 
How to translate and add a new language?
---
Related article 'CypNest Quick Guide'
Related article 'Purchase CypNest License'
---