Why My LXDS/NRP2 File Cannot Open in CypCut?
The format of exported file has to match with CypCut laser cutting software on laser machine.
---
How to check CypCut version: the larger number indicates a newer version, for example CypCut 763.9 is newer than CypCut 731.5. The CypCut
download is free on our website.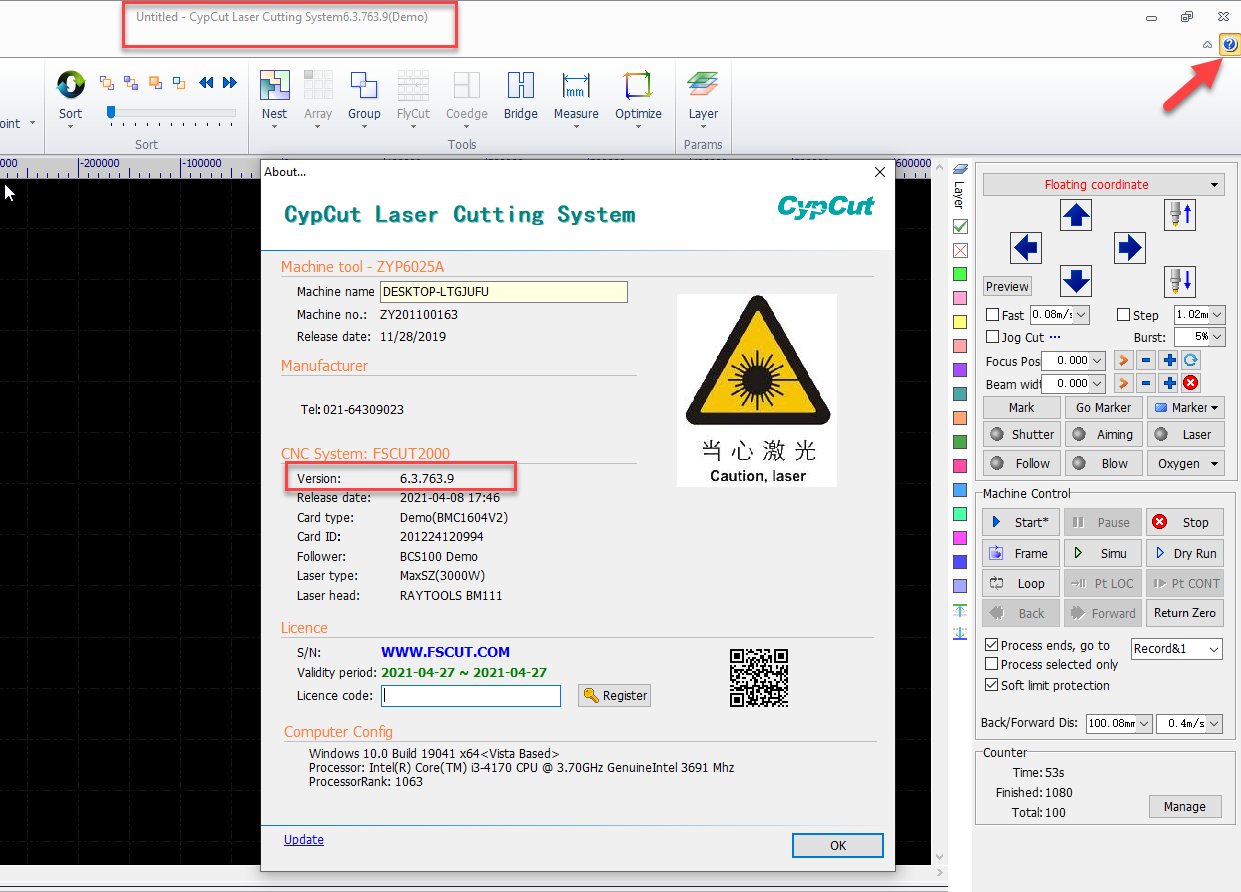 You can email with cypnest@fscut.com for help.